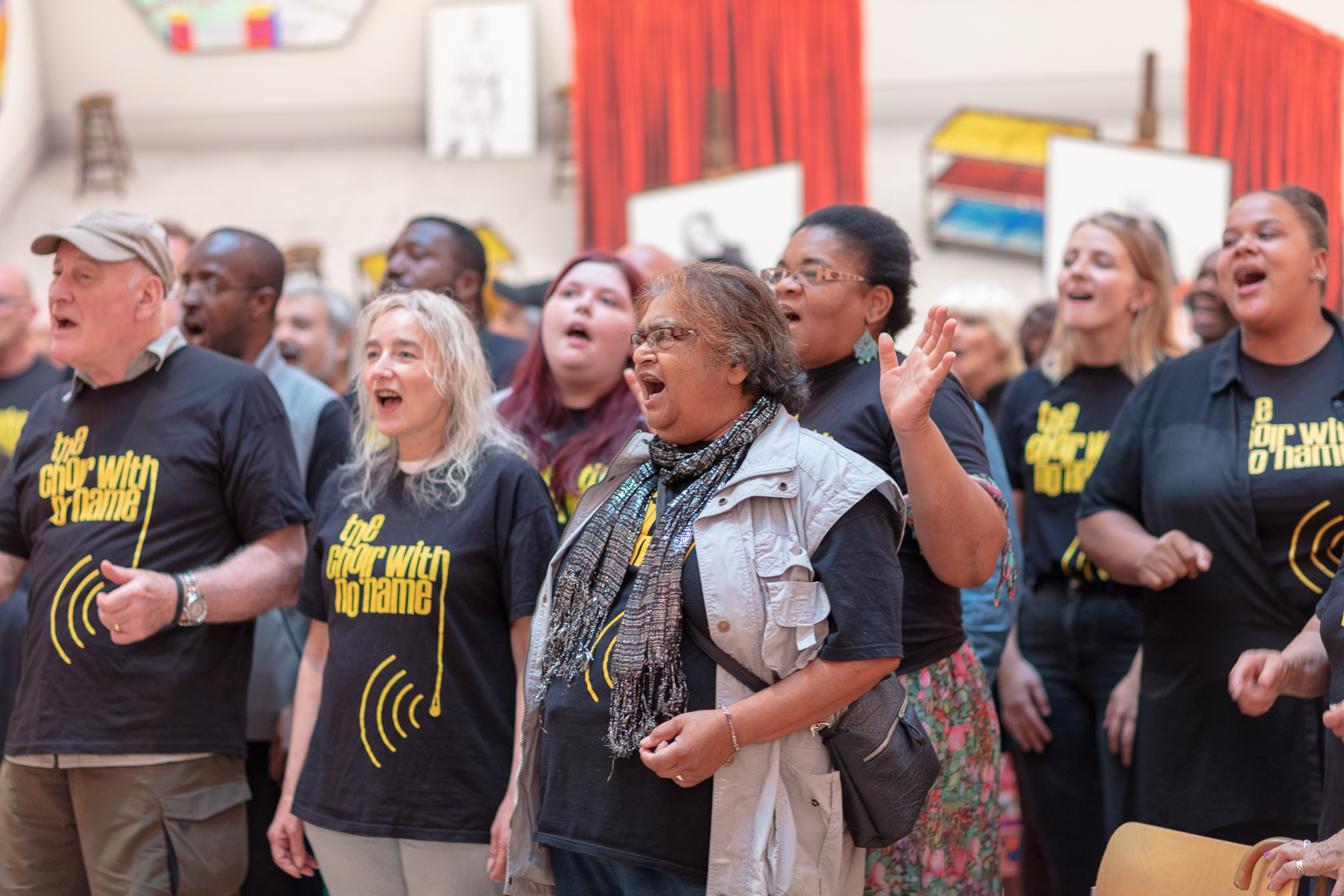 The partnership sees Look Ahead employing part-time Choir Manager, Ryan Burke, who brings years of experience running homeless accommodation services. As well as day to day management of the choir rehearsals, performances and volunteers, more importantly he'll provide choir members with direct personal support, signposting and access to Look Ahead's and other homelessness support services.
The Choir with No Name will continue to do what they do best – the music. Talented choir director Sam Chaplin will lead the choir at rehearsals, gigs and outreach singing workshops, ensuring they reach their full musical potential.  The choir currently has over 80 members, who are offered the opportunity to make friends, grow in confidence and sing away their worries in a safe and non-judgmental environment, empowering them to flourish as individuals and get back on their feet.
Guy Robinson, Director of Housing and Support at Look Ahead said:

Look Ahead has over 40 years experience of homelessness services working across London and the South East. The partnership with the Choir with No Name is a perfect fit for us and we are looking forward to reaching out to more people who would benefit from the joys of singing in London through our new partnership.

Marie Benton, founder and Chief Executive of The Choir with No Name said:

We have counted Look Ahead as a close ally in London over the years and we are delighted to now launch our London superchoir with them. The weekly service we provide for choir members will remain just as brilliant, but our members will now have easier access to a wider range of essential services.
Anyone who is homeless or vulnerable is welcome to come along to rehearsal:
Every Thursday at 6.30 pm with a free hot meal served afterwards.
Bloomsbury Central Baptist Church, 235 Shaftesbury Avenue, WC2H 8EP.
Share this page by email or social media