The Housing Heroes Awards, national awards jointly organised by Inside Housing and Chartered Institute of Housing (CIH) recognise the individuals that truly make housing great.
Michael has been a valued member of Look Ahead since 2017 and currently works in our homelessness service in Tower Hamlets as a substance misuse specialist. Michael's dedication and expertise along with his own personal story with drug and alcohol misuse provides daily inspiration to staff and customers alike.
Michael delivers training across Look Ahead on drug and alcohol misuse. His ambition can be seen by his team and those around him as he proactively shares his expertise, using the powerful story of his own experience.
This autumn he will begin his Masters in Addiction Psychology, which Look Ahead is fully funding. Michael reflected on the award saying, "Winning this award is a testament to the support and encouragement I have received at Look Ahead"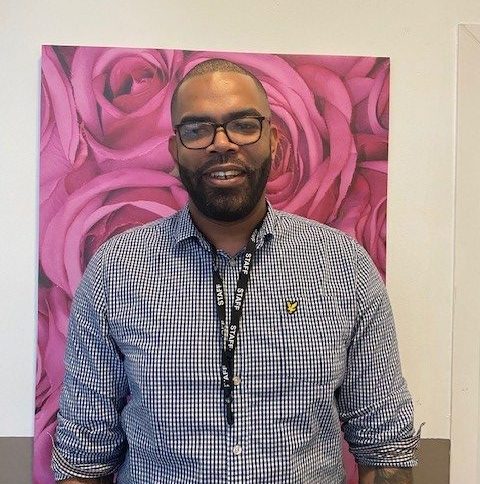 Chris Hampson, Chief Executive says "Everyone here at Look Ahead is delighted for Michael and his win. It is a testament to the energy and passion he brings to his role and also crucially the value that lived experience can bring to working with people with a range of support needs and challenges."
Nicola Moore, Head of Operations shares "Michael is outstanding. He applies and practices our organisational values in all he does, he is certainly deserving of this award. Michael's knowledge, experience and can-do attitude have proved to be invaluable not only to me but also Tower Hamlets as a whole."
The awards were held via a virutal event, and Michael was able to watch live and celebrate with his colleagues to mark the occasion. Please join us in congratulating Michael on his award!
Look Ahead's Communications Team was also shortlisted for the 'Communications team of the year'. The 2020 Housing Heroes Awards were held on September 10 in a virtual event.
Look Ahead delivers a number of homelessness services across London. If you are interested in learning more about working at Look Ahead, visit our job section and apply today.
Share this page by email or social media