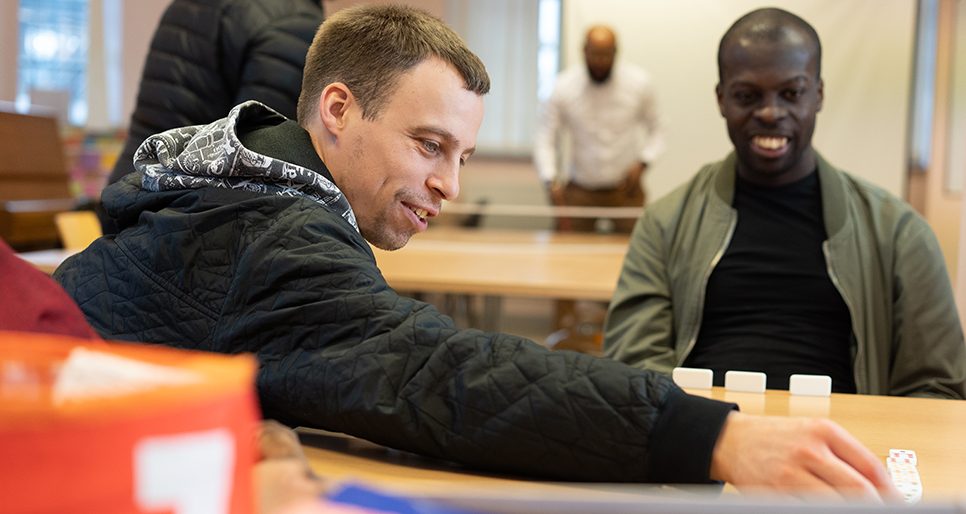 Learning disability and autism referrals
We provide over 20 specialist services for people with learning disabilities and autism.
This includes services for people with profound and multiple learning disabilities and complex healthcare or physical health needs as well as people with moderate to severe behaviours of concern, placed with us via the Government's "Building the Right Support Agenda".
We offer both supported living and residential care placements including shared houses, apartment schemes and self-contained standalone properties for those with high levels of need.
Our support is person-centred and underpinned by Positive Behavioural Support (PBS) and Active Support approaches, developed via our organisational partnership with Bild.
Our services support people with mild to profound needs to make choices, look after their health, develop skills and lead active lives as valued citizens in their community.
We work closely with commissioners, agencies and families to deliver quality support and accommodation tailored to individual needs. These services are bespoke and developed specifically with the customer at the centre.
How to enquire
You can enquire about a specific property detailed here or submit a general enquiry. Our team are experienced in developing personalised solutions that meet individual, family and commissioner needs.
Please contact our team or fill out the form below and we will be in touch.
Enquire now
Please provide your contact details, the timeline for your need, along with a brief description of your enquiry.