The awards, jointly organised by Inside Housing and the Chartered Institute of Housing (CIH), recognise the commitment, passion and hard work of the unsung heroes in the housing sector.
Our Tower Hamlets Crisis House is commissioned by and delivered in partnership with East London NHS Foundation Trust (ELFT) and offers short-term accommodation to people experiencing mental health crisis. A cost-effective alternative to acute hospital admission, it provides accommodation, care and support to those who are too unwell to be treated at home.
Shortlisted for the same award two years ago, Look Ahead's Tower Hamlets Crisis House team is constantly striving to make a real difference and help some of the most vulnerable people in society. This year, Tower Hamlets Crisis House expanded its provision in order to offer a new community support service, which offers support sessions for local residents.
Look Ahead's Nimrod House Service, a specialist learning disability service that supports individuals with complex learning disabilities and autism, was also shortlisted in the same category at this week's Housing Heroes Awards.
Chris Hampson, Chief Executive of Look Ahead, said: "Look Ahead now runs a number of crisis and recovery houses across London. Tower Hamlets was our first ever crisis house, and for it to be awarded support and care team of the year is a tremendous accolade for the service we provide.
"Last year alone, the Tower Hamlets Crisis House team supported 114 people. Based upon NHS Health of the Nation Outcome Scores (HONOS), 94% showed an overall improvement in mental health and not a singe person chose to leave the service early.  This is an incredible achievement, as it demonstrates just how much their work is valued. Winning this award is a testament to the hard work and dedication our team show, day-in-day-out, to the individuals who come to us needing help and support."
The 2019 Housing Heroes Awards were held on June 24, 2019 at Manchester Central.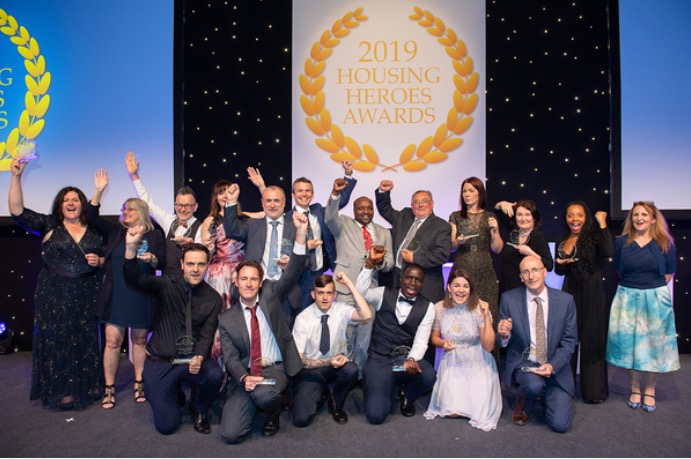 Look Ahead delivers a number of crisis and recovery house services across London, in partnership with the NHS. To find out more, please contact newbusiness@lookahead.org.uk.
Share this page by email or social media