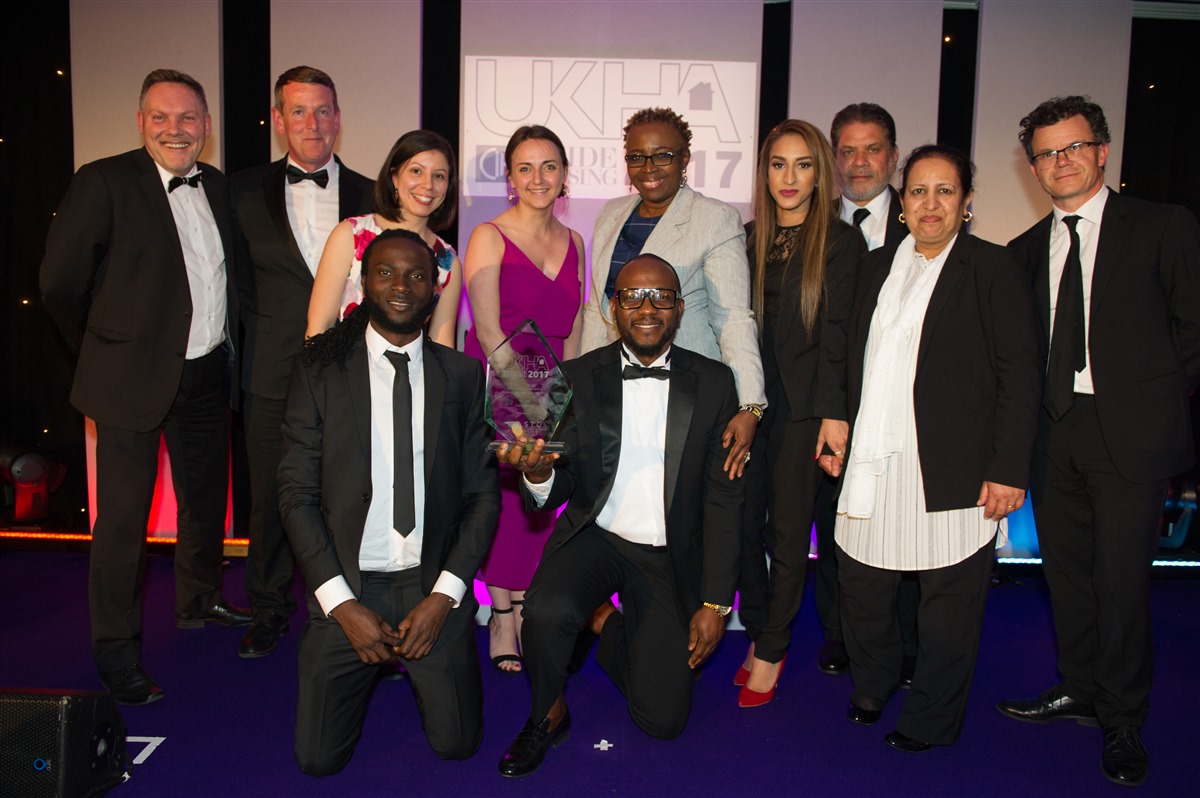 The UK Housing Awards are organised by the Chartered Institute of Housing and recognise the best work of housing associations across the country.
Our entry was based upon our Nimrod House project, a specialist learning disability service in Newham which supports individuals with complex learning disabilities and autism, many of which will have been in hospital for many years.
The service is aligned to NHS England's Transforming Care programme and works closely with clinicians and local partners to provide bespoke support in a unique service environment that combines registered care and supported living.
The awards ceremony was held at the Lancaster Hotel in London, and the Nimrod House staff team, customers' family members joined Look Ahead's Director of Care, Alex Seery to celebrate their success.
Congratulations to all the team at Nimrod House!
Share this page by email or social media