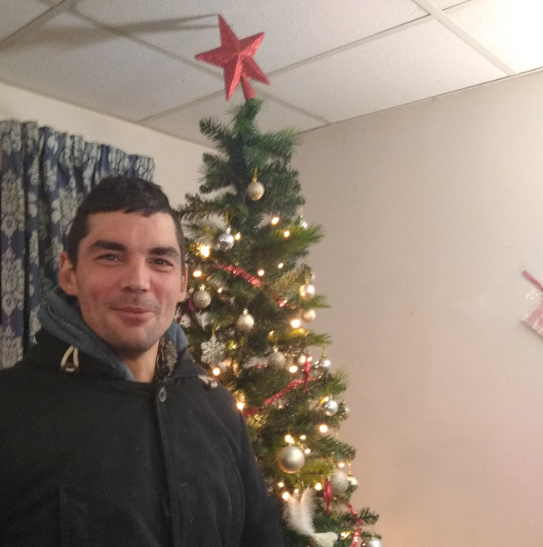 'I've never felt so alone'
Sparkling Christmas lights, shoppers laden with bags and Christmas tunes playing out into the crisp night air made Lewis feel lonelier than ever.
He lost his home after splitting up with his girlfriend which led to a breakdown and losing contact with his child.
"The worse thing is when it rains." He said. "You have to sit around in the same wet clothes but somehow you get used to it."
But the real hurt was being apart from his little girl. He said: "Seeing families together at Christmas-time was like a knife twisting into an old wound."
Lewis said that he felt undeserving of anyone's care and attention, but one Christmas a little boy had a different idea. "The little lad was with his Mum and started talking to me. After a while he walked away but I couldn't believe it as he came back later with a bag of sweets and a five-pound note for me, "said Lewis.
"I will always remember that little boy's kindness."
Lewis's trauma had led him to turn to drugs when on the streets but he's now recovering from his experiences in a Look Ahead hostel where he is rebuilding his life.
He is now living in a warm, safe and supportive environment, where he has access to counselling.
We want to make sure that Lewis and others like him can enjoy the festive season, with Christmas dinner and presents just like everyone else.
Share this page by email or social media