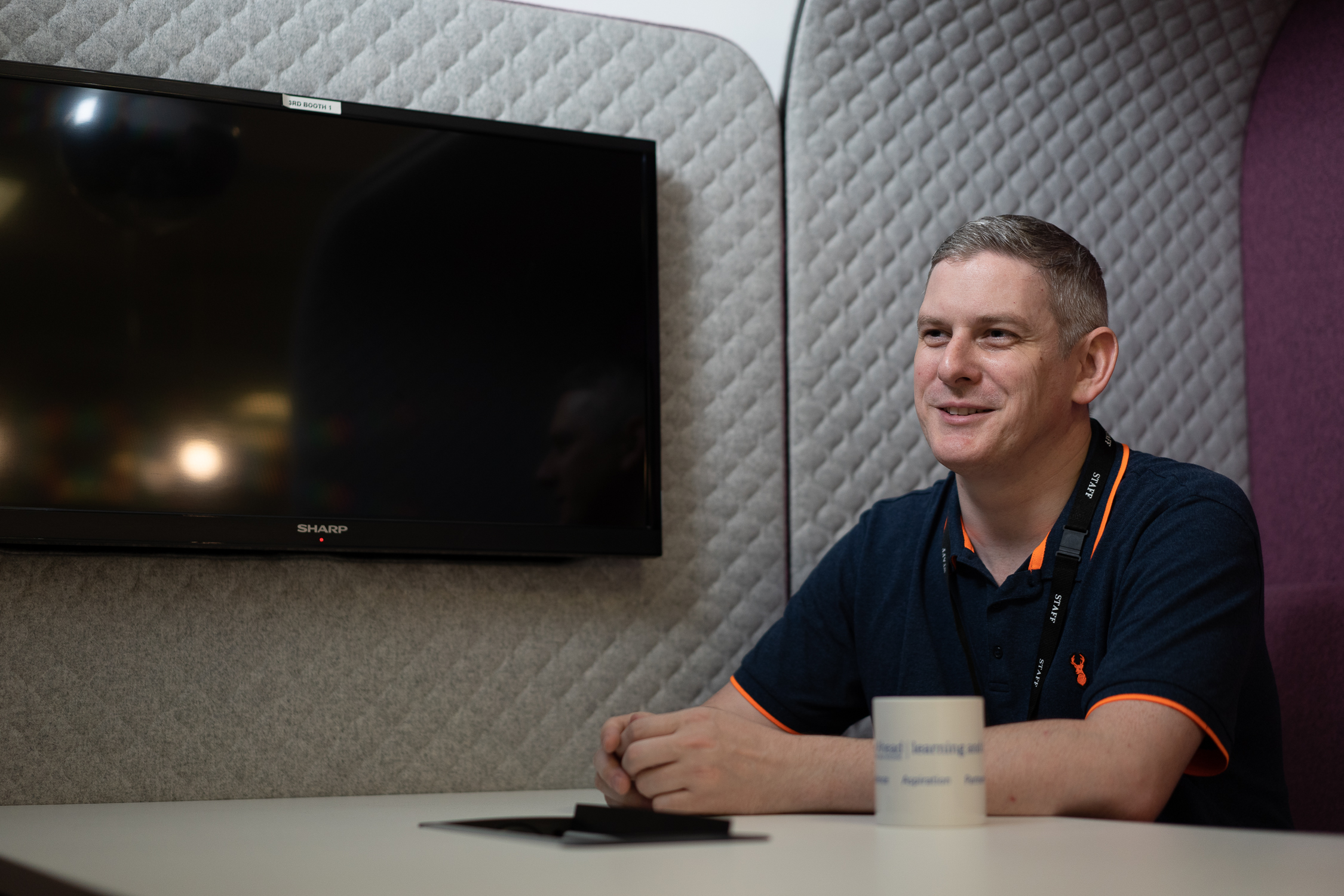 Growing up, my mum was always incredibly supportive and never wanted my life to be different to anyone else's. She was a nurse, and knew there was a possibility I could have autism but didn't want me to be treated any differently. I was eventually diagnosed with mild autism at the age of 25. I was very lucky to have been diagnosed by an incredibly supportive doctor who said my life didn't need to be any different to anyone else's; I am still able to have aims and goals in life and go to work as anyone else could. My mum has now found all this to be very positive. Getting my diagnosis has been empowering for me, I don't see myself as having a disability, it feels more like a superpower! Everything started to make sense to me, for example the ways in which I react to certain things in my life such as being hypersensitive to light and my good memory skills: I can sometimes be in a crowd and recognise and remember someone I had met only one time 15 years ago!
I studied Interactive Media at university and achieved my masters in Filmmaking and Photography. Having achieved this, I went to work as a Sales Assistant and then Duty Manager. I found that whilst I was working these jobs, my mental health started to suffer due to personal reasons and I was soon diagnosed with depression.  I feared that my diagnoses would alienate me from my co-workers and that I would be discriminated against, which made me feel like I needed to hide my autism and depression. In 2017, I went into Dementia care as an apprentice whilst working and studying towards my NVQ Level 2 in Health and Social Care.
I began working for Look Ahead at the end of August 2019. Because I had always felt like I needed to hide my autism and depression from people, I felt nervous when filling in the occupational health form. But now, I find my disabilities empowering. Working here is the first time I have been able to be open and honest about having mild autism and depression, with everyone accepting me for who I am. I have no fear of being struck off for opening up about it. I finally can come to work, feel relaxed and feel like I'm making a difference. There is a brilliant ethos of transparency at Look Ahead where everyone is able to come to work as they are and relate their past experiences to one another with no need to hide. I think this is particularly evident in the Peer Support Scheme and I hope one day I can participate in this; to use my experience of having mild autism and depression to help others.

There is a brilliant ethos of transparency at Look Ahead where everyone is able to come to work as they are and relate their past experiences to one another with no need to hide.
Look Ahead has given me targets and goals to help others, which in turn has helped me through a feeling of good karma. I have had the opportunity to set up future poetry sessions with customers, I have encouraged a free haircut scheme in my service and I have also found employment workshops for customers with previous convictions. All my experiences here so far are very positive.
One of my passions is my artwork and photography work. My photography helps to keep me focused; with my mild autism I often find it hard to switch my thoughts off, which can often keep me up at night but my photography makes me a more focused person and is a way of expressing myself. Working at Look Ahead has enabled me to continue my passion whilst working.
I feel it is important that Look Ahead raises awareness for International Day of Persons with Disabilities because promoting awareness in turn promotes inclusion. It shows the value of a person centred approach by representing all people. It's about being in it together, understanding things from other's point of views. It is also a reflection of the company's values. It makes everyone feel represented. It is a celebration of diversity in the workplace. The staff at Look Ahead are already supportive team members so they can show their support by being themselves. Any staff members that have disabilities or issues they want to express should be comfortable to do so without feeling the need to hide. They need to be confident in themselves in the workplace and have safe spaces of self expression.
Look Ahead delivers a number of specialist learning disability services to customers with a range of complex needs across London and the South East. To find out more, please contact newbusiness@lookahead.org.uk.
Share this page by email or social media