Last week, we were pleased to welcome Munira Wilson, MP and her team to a visit to our Richmond mental health service. Hosted by Chris Hampson, Chief Executive, and the operations staff, Wilson toured the facilities and spoke with staff and customers to hear about their experience.
The Richmond mental health service supports over 100 customers across eight accommodation sites and a floating support. The service promotes recovery within in all stages of the pathway and thereby reduce hospital admission and use of emergency/crisis services.
Residents spoke to Munira about the challenges they face in navigating the mental health pathway, only further highlighting the need for integrated and collaborative care. Staff spoke of the positive outcomes around the services, particularly in the flexible support the service offers rather than a one size fits all approach.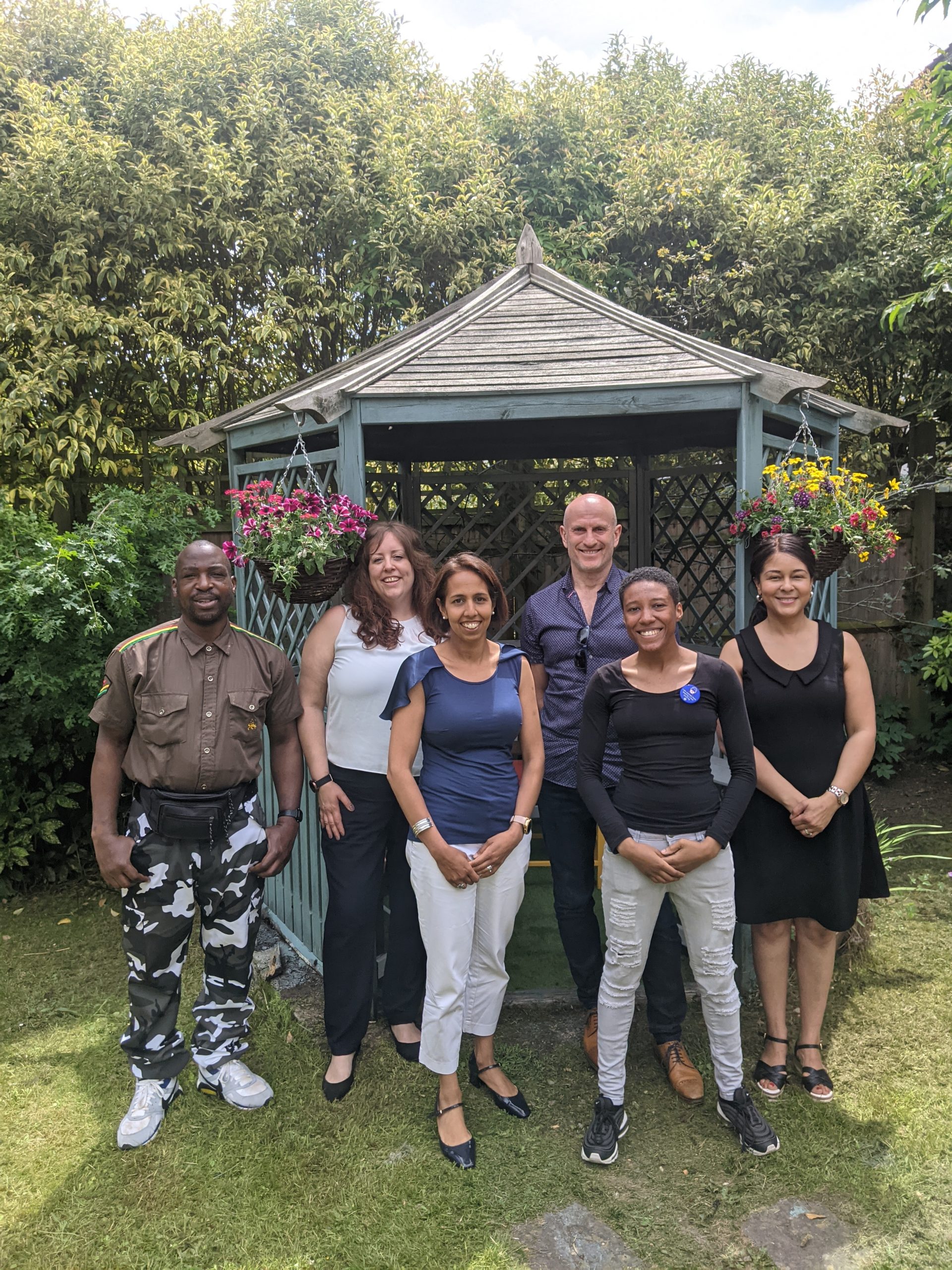 Following the visit Munira said:
"It was a pleasure to meet the staff and residents at the Look Ahead supported living centre in Teddington. Their model provides accommodation with varying levels of support, allowing residents to gain more independence as they progress on their recovery path.
"Residents showed me around the gardens and explained their plans to grow vegetables. One resident explained how sitting by the river and drawing brought her a sense of peace. All of them spoke highly of the support and care provided by Victoria and her team."
This visit comes at a critical time when social care reform is discussed but not yet formally on the agenda.

We were delighted to have the visit from Wilson and her team. We were pleased to make the case of the essential role of integrated cares, particularly with the health and social care reform in discussion.
The health and care Bill looks to improve integration between health and social care, which Richmond serves as a tangible example of the benefits. Earlier this year, a report based on Look Ahead's mental health crisis pathway evidenced a significant possible saving to the NHS. The report outlines that if integrated mental health and supported housing systems were implemented across the rest of the country, nearly £1 billion savings using supported housing models.
It's key that while reform addresses the issues facing our care system, it also should look to improve the workforce and funding issues that remain and were highlighted during the pandemic.
Look Ahead delivers over 40 mental health services across London and the South East. To find out more, please contact businessdevelopment@lookahead.org.uk. You can also find our more about our mental health work by visiting our website.
Share this page by email or social media