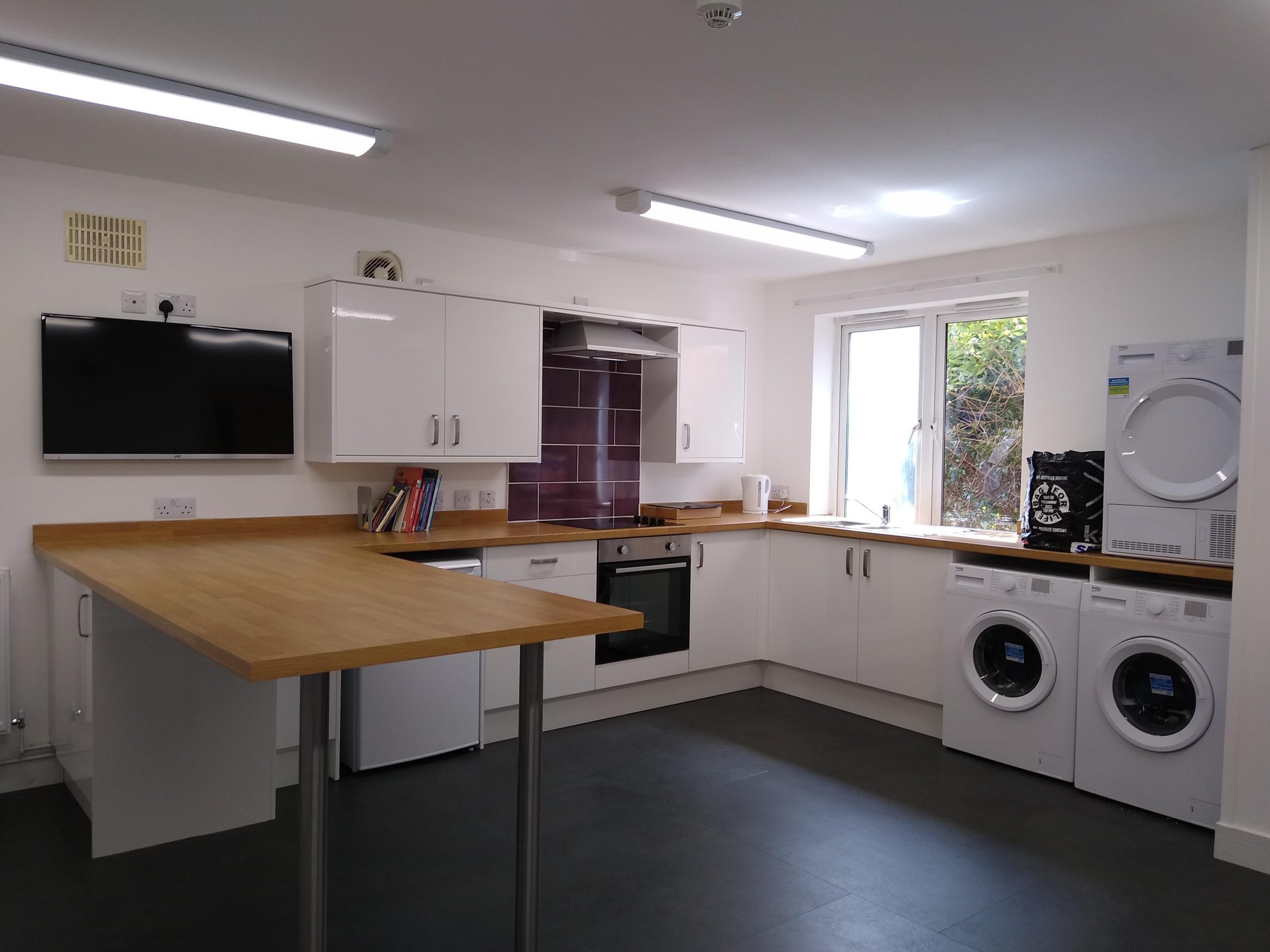 Morgan Sindall Construction is working on an old library site adjacent to Slough Hostel, one of our services in Berkshire. The service provides accommodation and 24 hour support to 18 individuals with experiences of homelessness and related complex needs. When the Morgan Sindall Construction team were made aware parts of the building were in need of updating, they offered to help.
They converted the service's laundry room and quiet room into an open kitchen / break out area, along with a separate office. They also carried out a complete overhaul installing partitioning and ceiling adaptions and fitted a new kitchen with new floor coverings and decorated throughout.
Roger Robbin-Coker, Head of Operations at Look Ahead, said: "We gratefully appreciate this contribution to our service from Morgan Sindall. The lockdown has had an impact on us across London and the South East, so we greatly appreciate that this project was able to be completed whilst safely observing the government's safe distancing measures.
"The new kitchen and break out area will make a huge difference to the lives of our vulnerable customers. With this new facility, we plan to provide cooking lessons, which will help them move forward with their lives. Now that we have the space, we will also be able to provide a mobile GP surgery for our residents."
The refurbishment had all been planned ahead of the COVID-19 lockdown. Keen not to delay the works, the construction team adapted their delivery plan and put a series of safe working procedures in place. This enabled them to still deliver the project while observing all of the government's safe distancing measures.
We thank Morgan Sindall Construction for their community support during these unprecedented times. Look Ahead celebrates the generosity and kindness shown from local businesses and corporates across London and the South East.
More details of this refurbishment were originally published in Slough Urban Renewal.
Share this page by email or social media