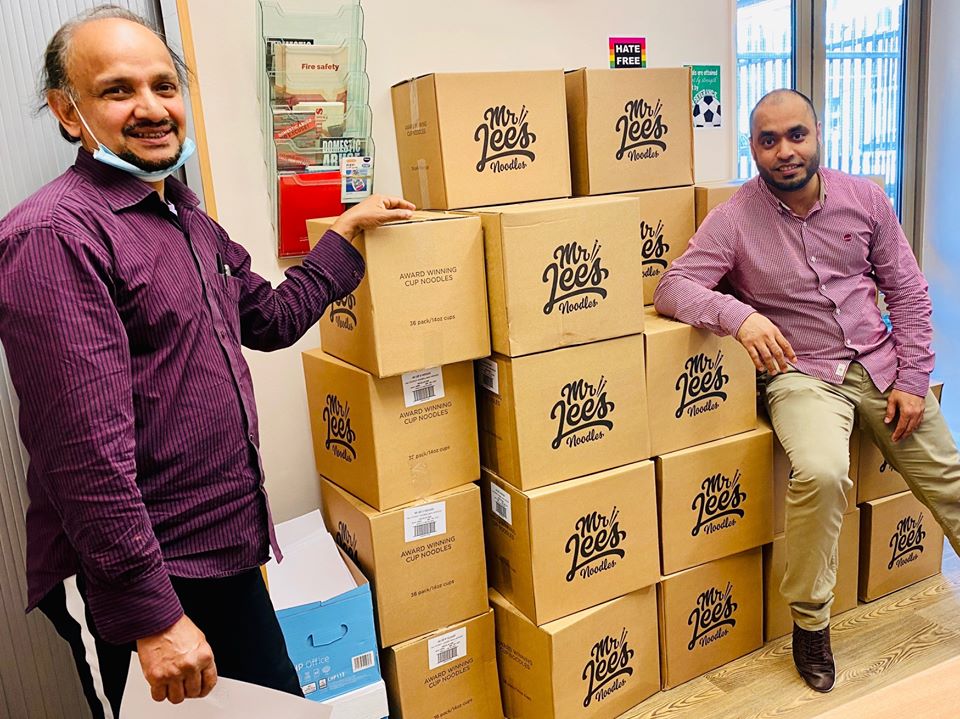 The coronavirus pandemic has brought unprecedented challenges to individuals across the world, including the thousands of vulnerable people we support. As lockdown measures were implemented across the UK, many of our customers with underlying or long-term health conditions were forced to self-isolate, leaving them unable to get out and purchase food or other essential items.
In addition, the lockdown meant that, restaurants, high street chains and many food banks had to close, meaning resources our customers often relied on were no longer available.
Here at Look Ahead, we have been overwhelmed by the generosity shown by local businesses and corporates across London and beyond who have offered their support. We wanted to take a moment to acknowledge the kindness of others that emerged through this crisis; it really makes a difference to lives of the vulnerable people we support.
Donating food for vulnerable people in the community
Mr Lee's Noodles have donated over one thousand noodle cups to our customers across London, whilst Crussh Fit Food & Juice Bars donated over 50 cases of drinks and snacks to our Homeless customers in South London. Airline caterer Tourvest Retail Services also donated hundreds of snack items to our customers in Slough.
In April, Deliveroo arranged for 600 free Nando's meals to be delivered to our residents in Southwark. This amazing gesture was hugely appreciated by our customers, especially with Nando's being unavailable to most of the public and a very popular choice across our services!
Kings Cross restaurant Coal Office have been kindly dropping off hot meals to our Islington mental health service free of charge, and Brick Lane bagel shop Beigel Bake have donated surplus bread, bagels and pastries. Their delicious meals have put smiles on the faces of customers and staff during these difficult times.
Charitable food donation services such as Fareshare, The Felix Project, Crisis and Pecan Foodback have also continued to provide their amazing, invaluable food donation and delivery services to our customers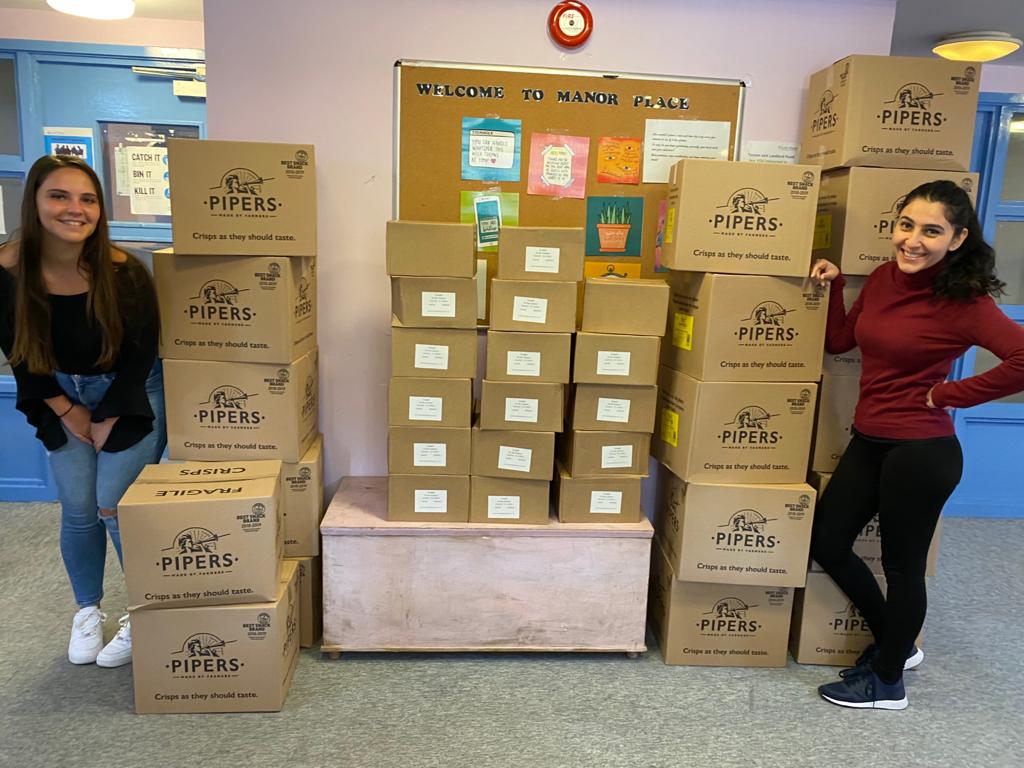 Every donation makes a difference
It has not only food supplies that have been donated.  The shortage of Personal Protective Equipment (PPE) has been well documented during this pandemic, essential for our staff when providing up close support and care to customers.
Jewellery designer, Astrid & Miyu donated thousands of thousands of gloves, masks and other PPE equipment to our services in Lambeth, Hackney and Camden. MedSupplyDrive kindly dropped off a generous supply of face masks to our Islington services, and Herrco Cosmetics also donated hand sanitisers.
Community groups have also been a huge help to us, offering essential items such as water, clothing, toiletries and financial donations for food. St Matthews Church Croydon, St George's Church Waddon and Croydon Mosque have all made valuable contributions.
At a time of great uncertainty, this generosity and kindness has made a hugely positive impact on our staff and customers. Thank you for all of your support, we are truly in this together.
If you would like to donate supplies to our services, please contact businessdevelopment@lookahead.org.uk to find out more. You can also donate to our Just Giving page. 
Share this page by email or social media