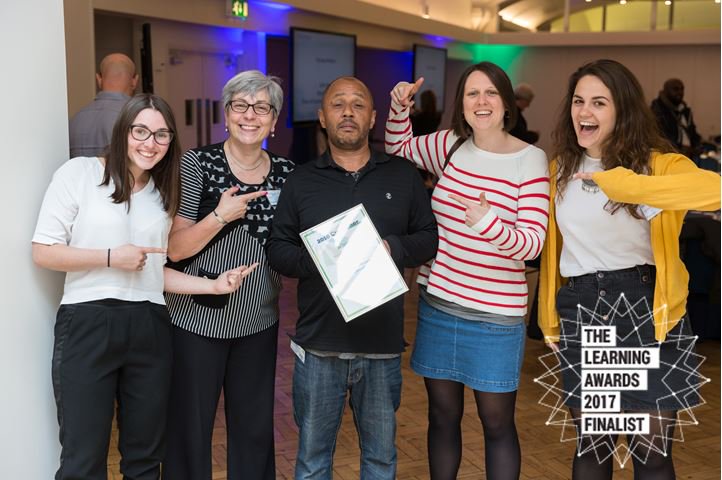 Our team are one of six to be shortlisted for the 'Learning Team of the Year' alongside private sector organisations including BT and RBS.
As an organisation we are committed to investing in the learning and development of our staff, both now and in the future. Our Learning and Development Team are central to ensuring that our staff are equipped to deliver safe, excellent support that has real impact to our customers.
This achievement is a result of their ongoing determination and passion for delivering new and bespoke training packages for our staff, including our new Institute of Leadership Management accredited courses and our ever growing Experts by Experience programme.
Congratulations to the Learning and Development Team! Make sure you check back with us to see how they get on.
Share this page by email or social media