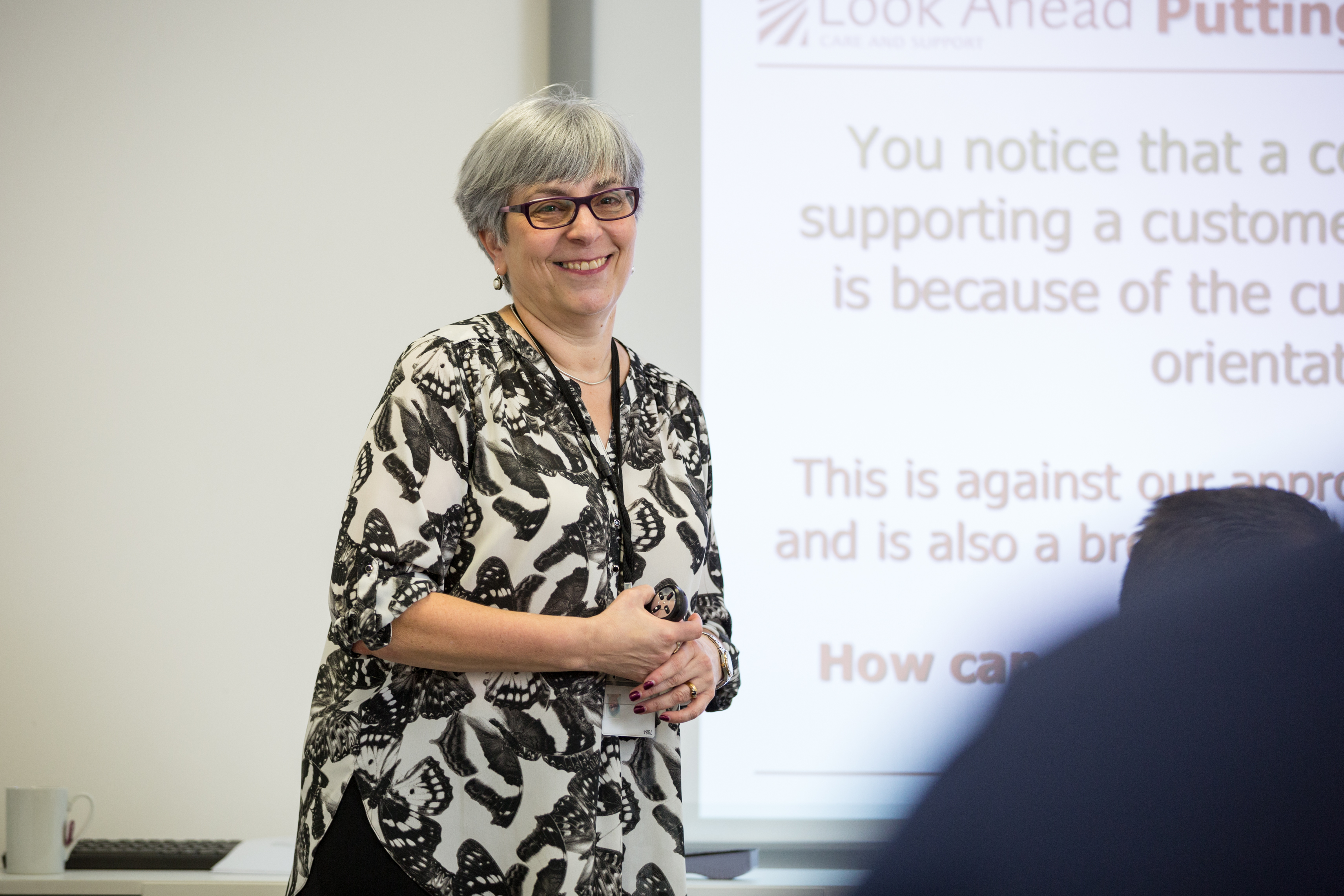 As an organisation, we're always thinking of ways to get staff excited and engaged with their learning and LAWW seemed like an ideal way of tempting people to try something different. This year is our first year of getting involved in LAWW and there's a definite sense of excitement across the organisation.
We've picked a theme of Creating Connections to encourage staff to hook into areas that they might not have considered before, meet new people and build new relationships.
To encourage as many people as possible to get involved we've got some inspiring opportunities for involvement, whether people have an hour, half a day or a whole day to join in.
Working in Health & Social Care can be challenging so staff can use what they learn to help themselves as well as others. Looking after yourself means that you can look after other people too.
It's already been a pleasure to see people experience something new and different and to feel their enthusiasm. Personally, I've found that learning new skills and knowledge not only helps to expand what I know but gives me confidence with things that I already know.
Staff returning from the first of two Mindfulness walks this week were talking about how to incorporate this practice into their daily and professional lives.
Some of our staff are presenting sessions in areas of their expertise across Lunch and Learn sessions.  With a provided 'brown bag' lunch, colleagues are learning together about subjects as diverse as the effects of SPICE, a worrying new synthetic cannabinoid, how to encourage our customers to engage more in physical activity and reflective practice. We've already received lots of positive feedback from staff and they've also let us know would like more of this type of learning.
Our Central Services staff are going out and meeting operational colleagues and customers this week to learn something specific of their choice, which will help them to continue to give an excellent service. Those that have already been are buzzing with what they've learnt and how they will share it with their colleagues.
Staff at all levels have chosen to explore their creativity at work and how teams work through a variety of ways including maps on the floor and handbells!
And we've got an email feature each day of Learning at Work Week that highlights a member of staff and their learning journey, challenges and advice for others.  From someone who started this January through to a Director, each one is a fascinating read.
Throughout this week we're getting involved in doing something differently, shouting and tweeting about it, creating connections with each other and already having ideas for next year!!
Share this page by email or social media