Look Ahead's London choir were joined by the rest of the Choir with No Name family from Brighton, Birmingham and Liverpool for a sold out night of festive singing at Cadogan Hall, London. The annual event raises money for the choirs for homeless and marginalised people. The Big Christmas Singalong is a unique, feel-good event that kicks off the festive season in style, and this year's show certainly did not disappoint!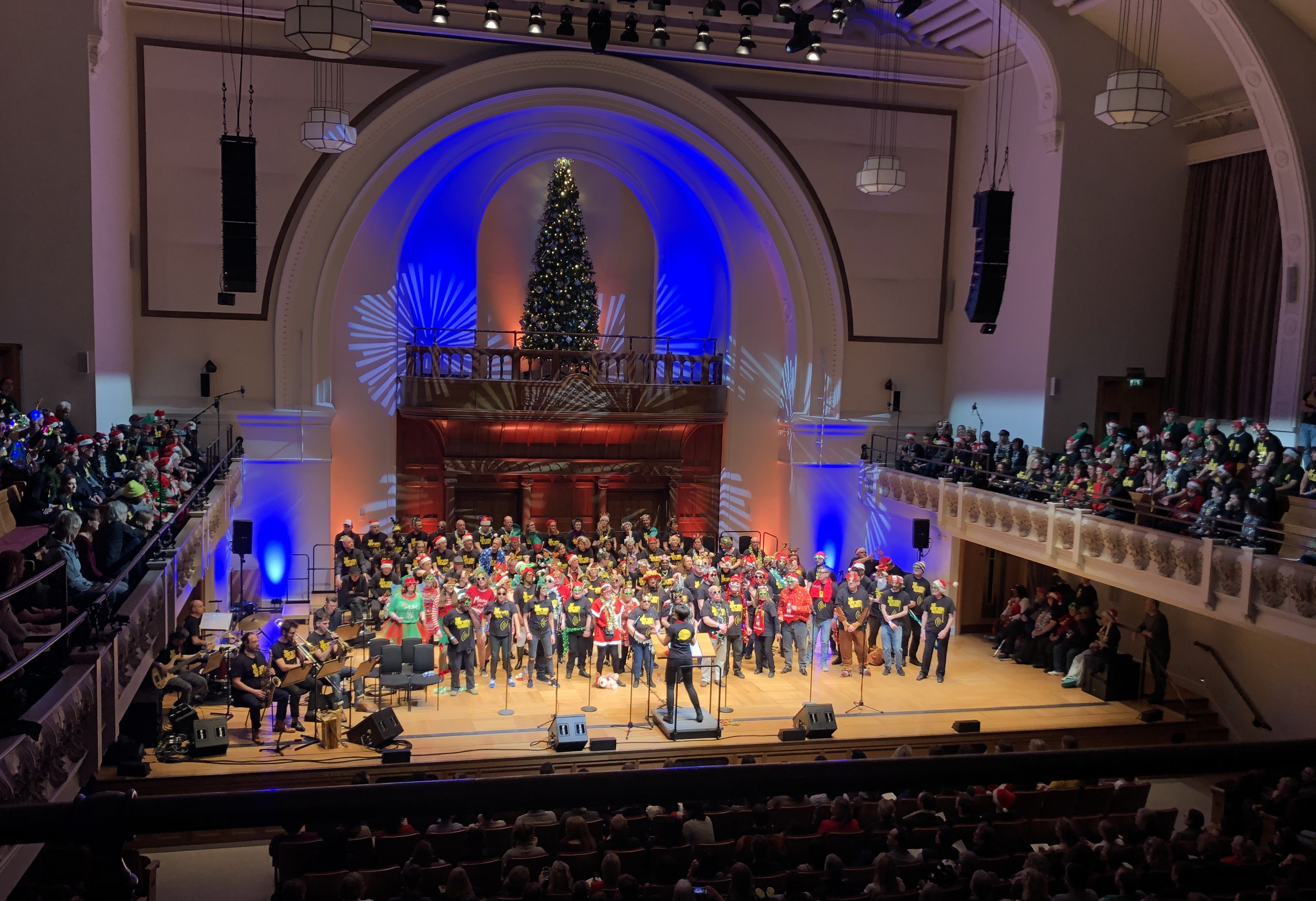 Look Ahead proudly partners to deliver the London choir, a partnership that began in 2017. As an organisation we value this project through our partnership, but as staff, we are genuine fans and it was clear during the singalong.
The gorgeous Cadogan Hall was the perfect setting for the evening, with the impressive Christmas decorations playing their part in getting the crowd in the festive spirit before a note had even been sung. Once the Choirs took to the stage and began their set, stuffed with familiar Christmas classics, it didn't take much convincing for the audience to sing along from beginning to end. The choir sang in perfect harmony throughout, and members were met with rapturous applause every time they stepped forward to sing a solo.
There was a perfectly-timed call and response between choir and audience during a rendition of Shakin' Stevens 'Merry Christmas Everyone', impeccable harmonies on display during 'Fairytale of New York' and arguably the loudest audience engagement during The 12 Days of Christmas!
The Big Christmas Singalong was magical and fun night throughout, whilst also shining a light on the significant work that the Choir with No Name do for marginalised people in our society throughout the year. Between songs, the audience were reminded of the struggles members of the choir face, and the anecdotes shared on stage from choir members, staff and volunteers left barely a dry eye in the house. The event encouraged everyone to stand in solidarity and show just what anyone can be capable of with the right care and support.
You can read more about Choir with No Name and find out about future shows and music releases here.
Share this page by email or social media