The Choir with No Name has been running choirs for homeless and marginalised people across the UK since 2008. In 2017 the London Choir partnered with Look Ahead to become Choir with No Name London. Our customers have been part of the choir for many years with many of our staff also volunteering for them. The partnership offered an opportunity for us to share resources and expertise, enabling us to support members better. Over the last two years, the London choir has gone from strength to strength and now welcomes over 65 members every week to sing, eat, socialise and access wider support.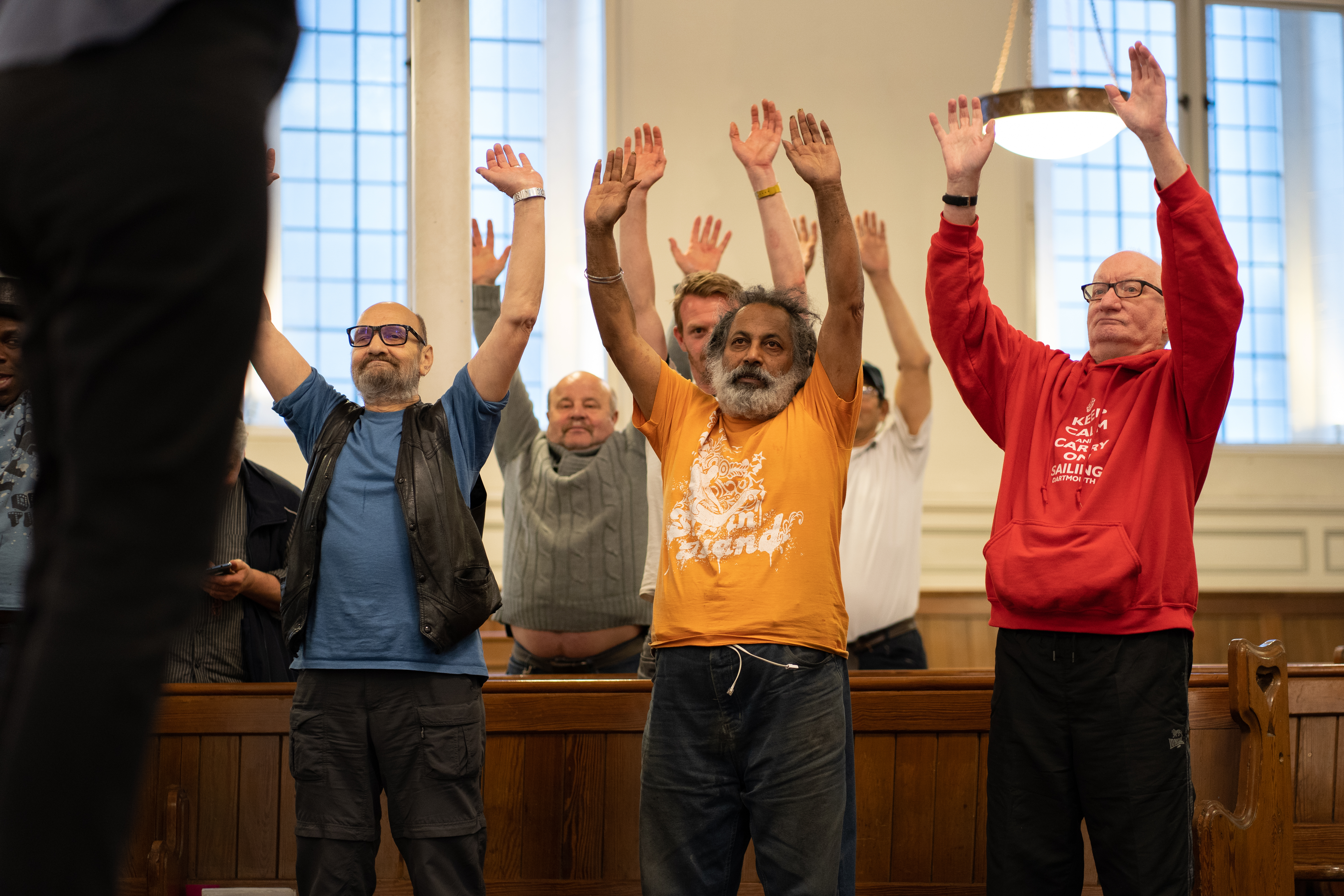 Ryan's Story
I'd been at Look Ahead for eight years before coming to manage the choir. I worked in homelessness services before. My previous role before this was managing a large complex needs service in West London.
I was interested in making a change in my career to pursue my own personal interest in the arts when I came across this opportunity. It was exactly the type of thing I was looking for – bringing together my experience in homelessness with the creative elements of the choir. In some ways that represents the very essence of the partnership between Look Ahead and the Choir with No Name.
I'm employed by Look Ahead but work very closely with the choir team. The biggest part of my job is member support. Having a background in support has been so important – it's meant there's been someone with the right skills to support and signpost members to the services they need. This might be about housing, health, employment or other issues.
Choir with No Name London is all about what can be achieved using the strengths of each partner. Look Ahead bring expertise and knowledge of what contributes to people becoming homeless and what can help their recovery, whilst Choir with No Name bring musical talent, direction, and endless energy and enthusiasm. Together we are able to offer the whole package.
It's more than a choir – it's about supporting people from different backgrounds, with different needs and with different things going on in their lives. And for me, making sure the choir remains safe, welcoming and inclusive, is always my priority.

Together we are able to offer the whole package
Hear from Xavier
I've been a part of CWNN London for about a year now. Choir has made a big difference to my life. It's given me lots of opportunities – to make friends, be more confident, share a meal every week with people, travel to different gigs and even meet famous people.
I think the choir is about helping people who have been homeless or marginalised in the past. The choir gives you a reason to do something – it helps to give you motivation and get up and go.
Because of the choir, I then learnt about the volunteer opportunities with Look Ahead. I'm now a quality checker and I work with staff and other customers to help rate and report back on the quality of services and see how we can make them better. So I speak to the customers and staff, speak to the manager. It's very important and I really enjoy it.
I would recommend joining the choir to anyone because it's not about having the best voice or singing ability – it's about bringing out the best in you as much as what you can offer. The choir are now also my friends.
And I also love singing – it's my passion. Choir lights up my Thursday evenings – it's the best part of my week. I'd rate it 10 out of 10 – it's the best choir to sing in in the world.

It's about bringing out the best in you
Share this page by email or social media