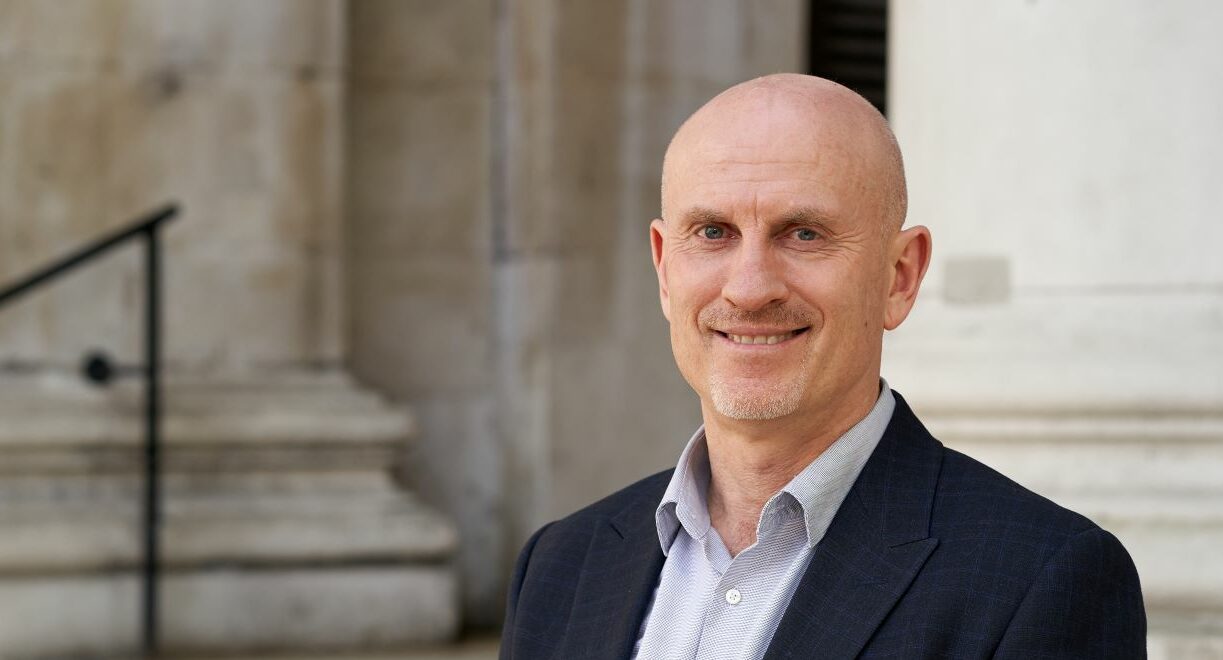 It was a pleasure earlier this week to chair the Supported Housing Conference, organised by Westminster Insight, a first of its kind.  
Despite the travel challenges that faced us this week, it was great to be joined by delegates from all across the supported housing landscape, many in person and some remotely.  
I have long felt supported housing is often somewhat neglected or side-lined across the housing world, so it was really encouraging to have an event exclusively focused on our specific and very significant sector. With the demand for supported housing in England alone estimated to rise by 125,000 by 2030, the time for this focus is long overdue. 
Across supported housing, we appear to be facing common challenges. Challenges around funding, recruitment and retention and the increasing needs of the people we support. These are big issues, in many ways brought to the forefront by recent global events including Brexit, the pandemic, the war in Ukraine, and spiralling levels of inflation that we have not seen in decades. 
But I, and my wider colleagues today, do not see these challenges for our sector as insurmountable. The picture is definitely not all doom and gloom. In fact, it was really encouraging to hear today about the many and very different ways supported housing providers are tackling these issues head-on through creativity, innovation and an unwavering focus on the individuals who continue to use and need our services. 
So based on discussions from the day and the recurring themes we discussed, here are my main take-aways from the day – this is what I believe we need to be coming together to call and campaign for. 
We need to change the narrative around recruitment.

We all know working in supported housing isn't easy. Sometimes it can feel anything but.  But we also know it can be hugely varied, full of opportunities and offer unparalleled job satisfaction. We need to take back the narrative about a 'sector in crisis' and work together to promote and celebrate the huge opportunities within the supported housing sector and the enormous difference our services can make to people's lives. We've started this journey through our #manyfacesofsupport campaign, and we are encouraged to see other providers supporting this wider 'rebrand' of the sector. 

 

We must continue to focus on quality.

Again, the great work in our sector is at risk of being drowned out by focus on unregulated providers, and in particular those providing sub-standard services. We need to ensure that our quality is second to none and that this is seen as very much the norm, rather than the exception. To achieve this, we all need to be better at demonstrating our value, integration and outcomes achieved at every opportunity.   We also must always be transparent and accountable – working with and for the vulnerable communities we are tasked to support.

 
Partnerships are key.

We heard lots of great examples of partnership working at the conference including

Re-engage

working with housing associations on projects to address loneliness in older residents. In challenging financial times we should be doing more of this – focusing on our strengths and working with others to add value to our residents. 

 
Having worked in supported housing for close to 25 years, now more than ever feels like a pivotal moment for our sector. We all know the difference that supported housing can make to individuals, to families, to communities and to commissioners.  
We need to be viewed as an essential component of the housing market, a valued partner to the NHS and a sector that needs appropriate focus, funding and recognition if we are to reach the increasing number of people that need us and will continue to need us over the next decade and beyond.
Share this page by email or social media