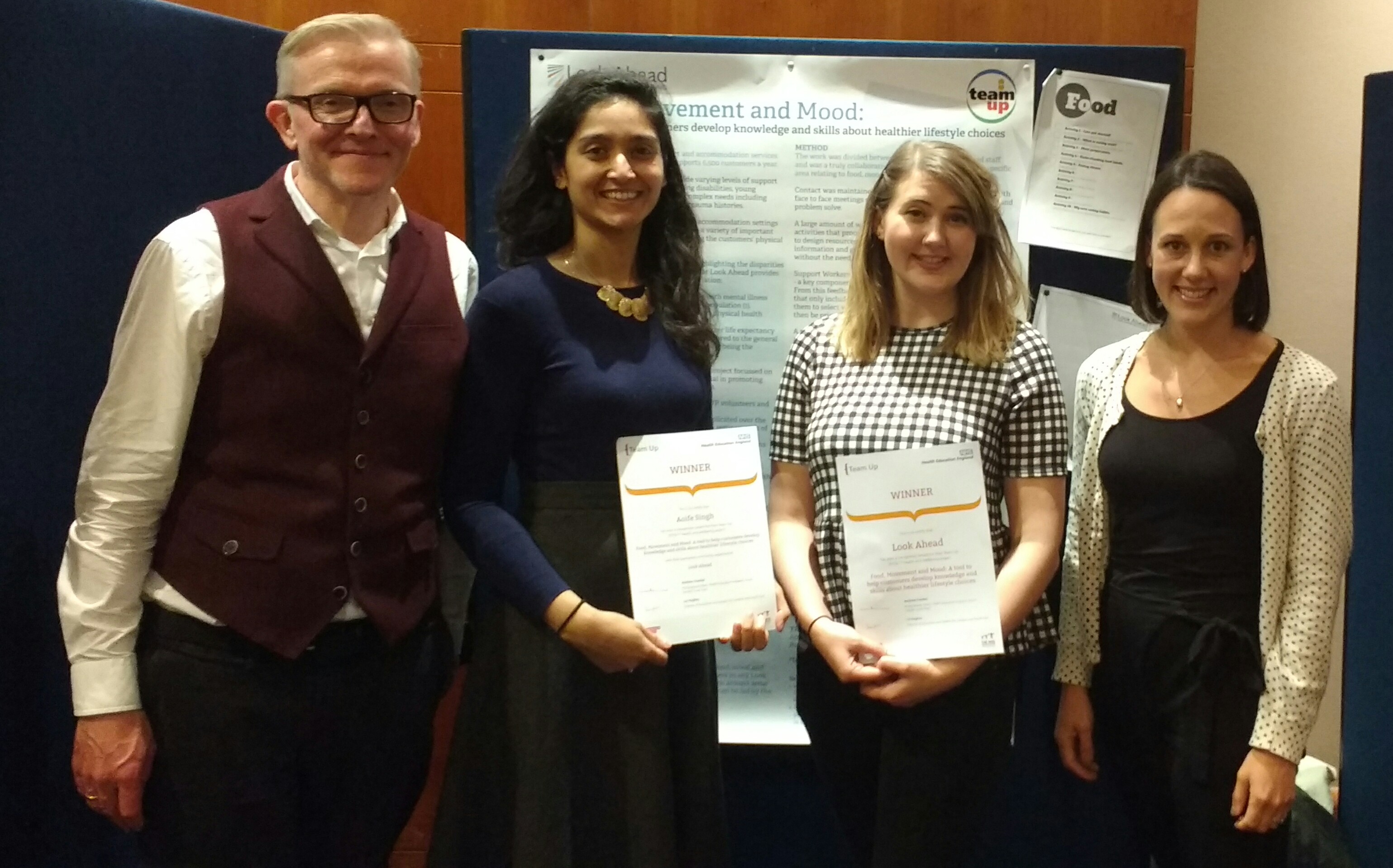 Team Up is a health and wellbeing promotion programme that grew out of the 2012 Olympics. The programme matches volunteer trainee health professionals with host community and voluntary sector organisations to develop sustainable health and wellbeing projects for disadvantaged communities.
Our project focused on developing a sustainable programme of wellbeing workshops on the topics of food, movement and mood. Throughout the project, customers were asked to give their feedback on how they would like the sessions to work and what activities they should include.  Using this feedback, the team created a series of resources including a customer workbook, five activities and a staff handbook to help encourage customers to continue to engage with a more healthy lifestyle.
Following the completion of the project, the team were asked to submit a poster detailing their work and its outcomes. The team were also invited to attend an awards ceremony where we are very pleased to announce that they won the award for 'Best legacy for partner organisation'.
A big thank you and congratulations to all of the staff and customers involved in this project!
Share this page by email or social media