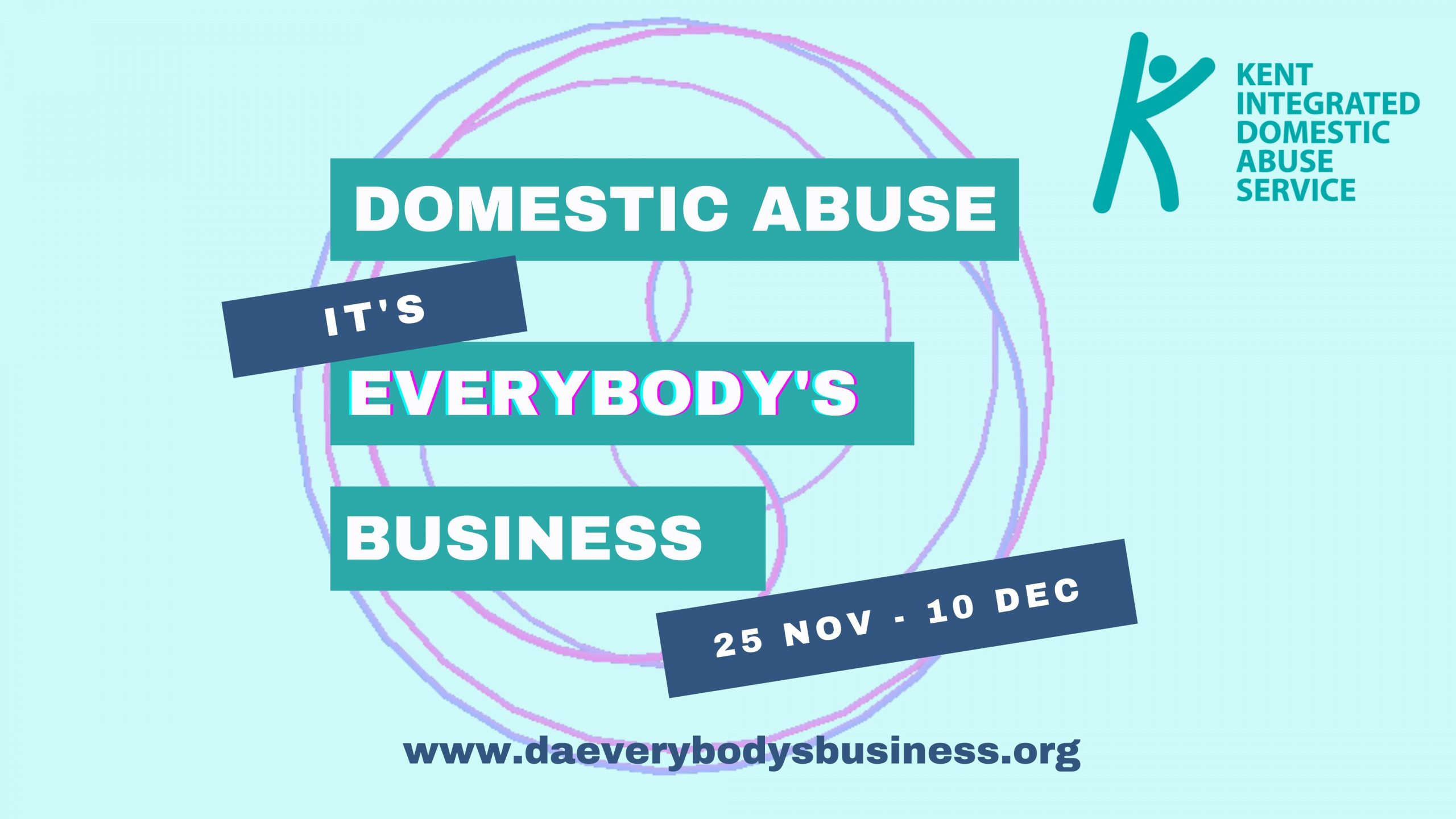 The COVID-19 lockdown has increased the risk of domestic abuse across the country. Many people experiencing domestic abuse live in daily fear for their lives during lockdown periods because of a violent partner, unable to leave their house even for work.
Look Ahead are proud members of The Kent Integrated Domestic Abuse Service (KIDAS). KIDAS is commissioned by the Kent County Council (KCC), and is in partnership with Clarion Housing Group, Oasis Domestic Abuse Service and Victim Support. Collectively, KIDAS deliver domestic abuse services across all of Kent.
KIDAS have come together to present the online event 'Domestic Abuse: It's Everybody's Business'. Running from Wednesday 25th November to Thursday 10th December, it is 16 days of free virtual events to inform, educate and inspire action around domestic abuse during COVID-19.
With your support we can ensure every victim across Kent and Medway finds safety. From being introduced to domestic abuse for the first time to professional advice on disclosure, safety planning and creating informed environments, individuals, businesses, community groups, employers and professionals working in the social sector can get a deeper understanding of the issues and impact of domestic abuse. It offers a pick and mix programme with sessions as short as 15 minutes to a maximum of 75 minutes
During this event, you can hear from experts in the field including:
Nicole Jacobs, Designate Domestic Abuse Commissioner for England and Wales
Jess Phillips, Shadow Minister for Domestic Violence and Safeguarding
Matthew Scott, Kent and Medway Police and Crime Commissioner
Survivors, legal experts and police representatives will also be giving their views and several Look Ahead staff will be running online workshops. Chris Hampson, Look Ahead Chief Executive, will be offering closing remarks as well.
Everybody is welcome to join in the conference. Help us shine a light on the subject of domestic abuse and ensure that home is a safe place for everyone.
Share this page by email or social media