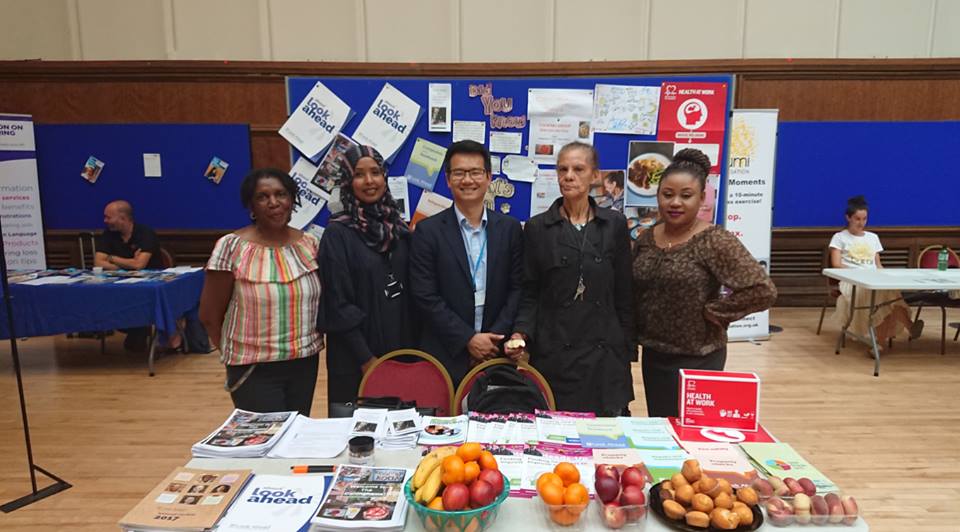 Each year Hammersmith and Fulham puts on the Health and Wellbeing Fair held at Hammersmith Town Hall.
This event allows all the health professionals in the borough to showcase their services, and staff from Look Ahead's homelessness assessment centre The Coninghams  and our Hammersmith and Fulham Mental Health Service ran a Look Ahead stall.
The Coninghams currently has a Occupational Therapy student in placement who works with customers around basic needs and requirements including cooking. The stall
 showcased the products of what our customers do along with donated fruit.
A welcome booklet produced by the customers at The Coninghams was available, along with their 12-week programme leaflet which outlines in-reach work at the project.
Three customers attended and supported, including Kim (pictured).
Contract Manager Peter

Phuong

's said: "One of the highlights of the Fair is how our residents expressed their enjoyment in participating in various activities and getting information about the different services such as art group, music workshop, health and well-being services, training and employment opportunities which increase their confidence and lifeskill abilities."
The Coninghams is a 38 bed assessment hostel for single homeless individuals with a range of support needs. Hammersmith and Fulham Mental Health Service is comprised of four services providing support to adults living in the community with mental health needs
Share this page by email or social media