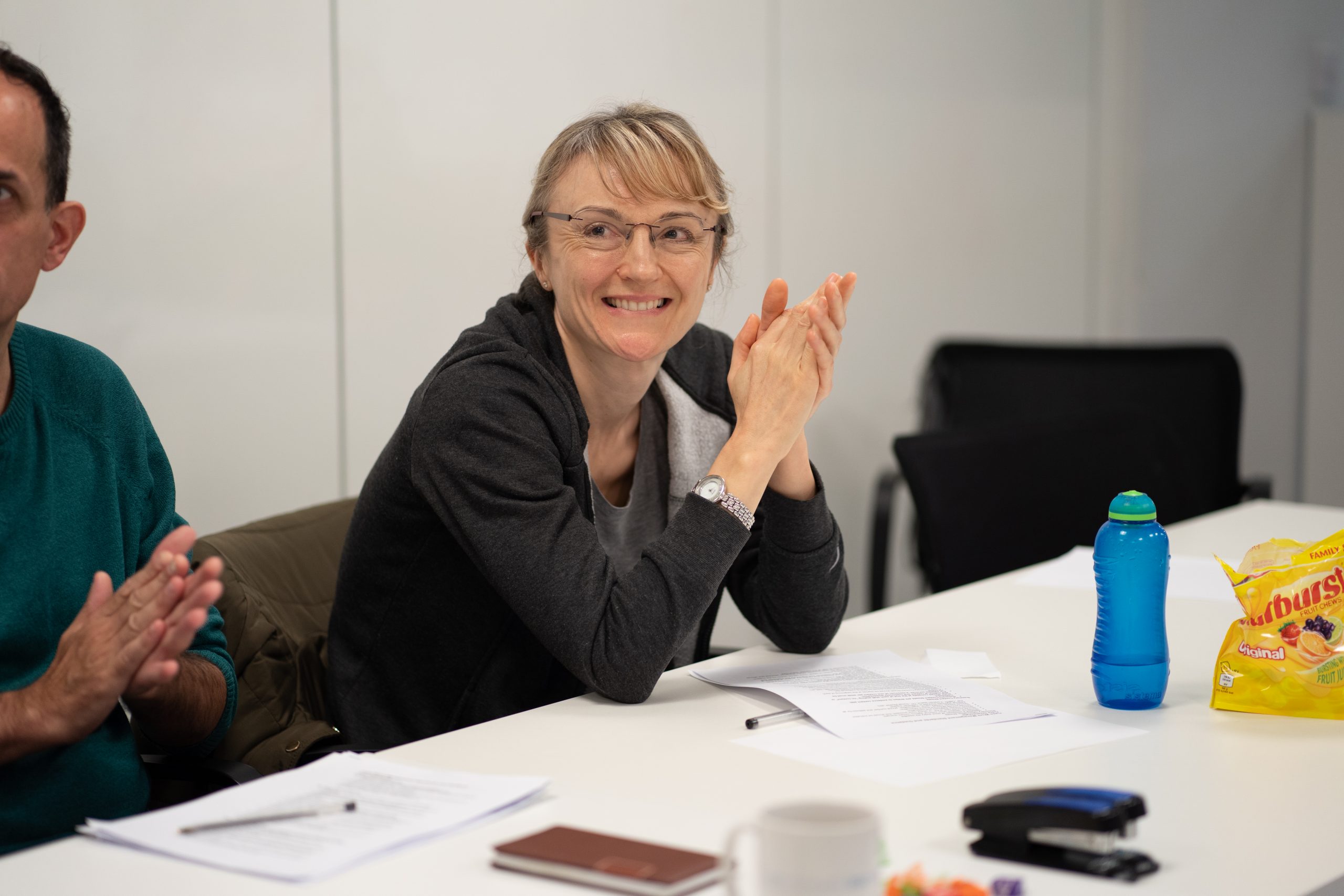 For us, inclusion is about engaging the uniqueness, talents, beliefs, backgrounds, abilities and ways of working of all our colleagues and customers so that they fulfil their individual potential.
Our Experts by Experience (EBEs) have direct experience of using our services. The EBE training programme offers our customers and staff the opportunity to share their personal experiences with our staff teams. When our staff learn from them directly, they develop the skills to deliver better support.
"I will be a better and more active listening, emotionally supportive support worker. Brilliant training" – EBE Attendee
Customers are supported to use their insight to help train staff on the challenges many of our customers face. The training covers a wide range of topics including mental health, substance misuse and LGBTQ+ awareness.
Meet some of our Experts by Experience trainers:
Alain English – EBE Asperger's
I'm Alain English – English with a Scottish accent!  I was born in Scotland and grew up Aberdeen. I graduated from university in 2004 and have now lived in London for over 15 years. I am an actor, poet and autism trainer, and I was diagnosed with Asperger's Syndrome aged 16.
I have been a Look Ahead EBE trainer since 2014, delivering courses about Asperger's Syndrome. My course explores what it is like to live with Asperger's, some of the issues that we face, and how you can effectively support customers with Asperger's Syndrome.
The training provides an overview of Asperger's Syndrome, focusing on topics such as characteristics, diagnosis and mental health.
Jaz Owen – EBE LGBTQ+
I identify as transgender female-to-male and queer and have done so since my very early teens. I've had a very unique experience growing up and navigating the world as a Trans*, Queer, Person of Colour and not all of my experiences have been positive. I've experienced prejudice, discrimination and have been the victim of abuse and hate crimes.
I wanted to deliver the Experts by Experience training as I am a firm believer that everyone should feel safe, happy and supported in the environments in which they live and work. I've always been open in sharing my experiences with others and realised that there is a great deal that people don't know about the LGBT+ community; I've always believed that education is the best way to fight ignorance.
The training covers the unique experiences, challenges and pressures facing members of the LGBT+ community as well as how you can be a better ally to your LGBT+ colleagues and support customers in this community in the best possible way. We also cover how to challenge homophobia and transphobia both in the workplace and beyond.

I wanted to deliver the Experts by Experience training as I am a firm believer that everyone should feel safe, happy and supported in the environments in which they live and work.
Martin – EBE Mental Health
At 18 years old, I was diagnosed with bipolar (manic depression) and spent the next few years trialling different medication. They were unsuccessful and I then engaged with intense therapy from a Psychological Counsellor and a few courses through my local mental health team. I was then discharged from the service at 22 and have fortunately not had to receive any mental health help since.
My main ambition to do the EBE mental health course is purely to be able to provide staff with information from someone who has lived experience, to help remove any form of stigma and demonstrate the importance of mental wellbeing in sustained recovery. Quite simply, I absolutely love training!
Elly – EBE Personality Disorders
Elly is a former Look Ahead customer who received floating support in North West London for three years.
"EBE has really showed me the importance of sharing our experiences with others, especially those who don't know what it's like to live with a chronic illness or to go through a health crisis. It's so important to give others insight so they can better understand what it's like to live with conditions like this.
I've also learned a lot from others sharing their experiences too; the sessions are always different, and I find that fascinating. I've met lovely people through the training and for me personally, it has been a truly validating experience that has really boosted my confidence.
I am now studying to become a therapist myself and co-delivering the EBE training has contributed to that decision. Staff I have worked with, as well as those who have attended the training, have all been so supportive; they have really encouraged me to believe in myself and go for it! I'm very grateful for the opportunity."
Sadie – EBE mental health
I am diagnosed with GAD (Generalised Anxiety Disorder), Depression and PTSD (Post Traumatic Stress Disorder). I grew up in South East London before moving to Brighton for University. I have struggled with my mental health from my early teens, but was not formally diagnosed until I was 19 for Depression and GAD. Then I was diagnosed with PTSD when I was 20.
In light of the coronavirus pandemic, mental health awareness is becoming much more prevalent, with a lot of people being more open in talking about their mental health. However in my experience being diagnosed with a mental health condition can come with a lot of stigma, and until now I have not spoken about it in my professional life.
I decided to get involved as an Expert by Experience in the Mental Health training to try and help people get an understanding to what it's like living with a mental health condition, and how important it is to look after your own mental health!
I talk about my experiences with my own mental health, as well as some of my experiences working with people with a mental health condition since becoming a support worker.

"In my experience being diagnosed with a mental health condition can come with a lot of stigma, and until now I have not spoken about it in my professional life"
Richard – EBE substance abuse
I used to be a security guard in the TV & film industry; I changed career following a discussion with my therapist in rehab. I completed a 28-day addiction treatment program in 2018, following a 25 year relationship with drugs including alcohol. In rehab my therapist noticed I spent most of my time trying to help other patients, rather than focus on myself. He suggested I explore support work as a more suitable and rewarding career.
I have remained abstinent from all mind altering substances since May 2018, and have found a new way to live. I have just started studying with The Open University for a degree in 'psychology with counselling', something that I would never have dreamt possible in active addiction.
I was approached by another trainer at Look Ahead to get involved with EBE after she heard me talking about addiction on another course. If my experience is useful to others then I'll be very happy.
Look Ahead is a leading provider of specialist care, support and housing services across London and the South East. If you join us, you'll be helping to make a positive difference to the lives of people who may need it most. Explore our latest roles here.
Volunteers help people change their lives every day. Whoever you are, whatever your skills, you can make a difference. Learn more here. 
For more information about our EBE programme, or to learn more about commissioning EBE training for your organisation, email gettinginvolved@lookahead.org.uk
Share this page by email or social media