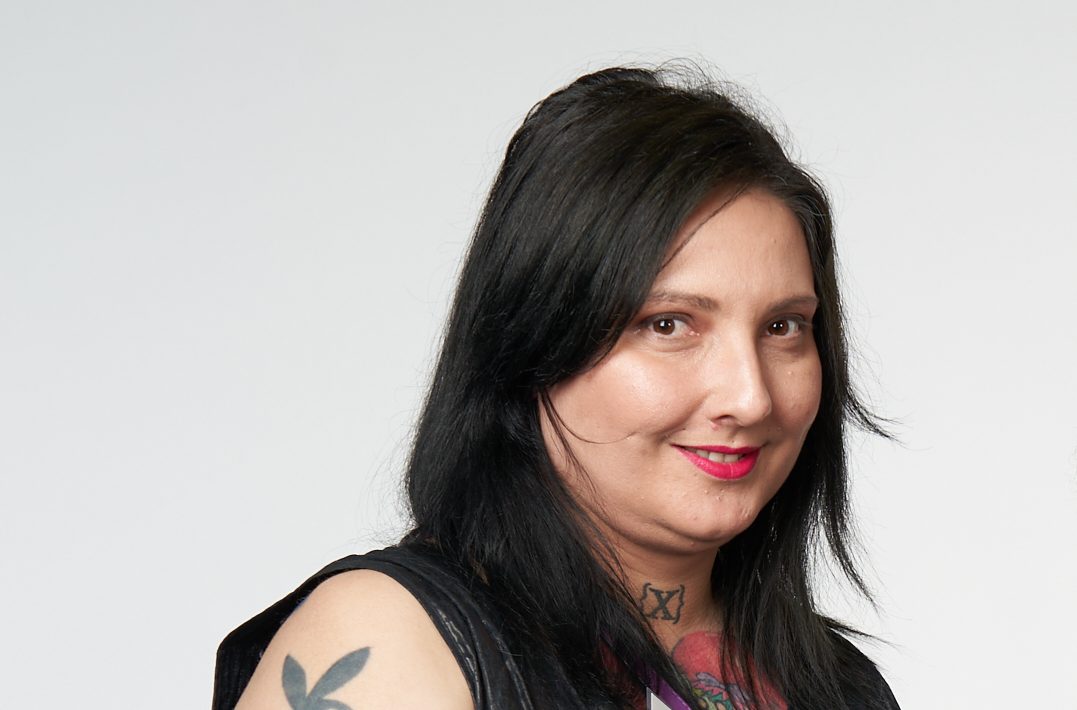 How many of us watched the TV series "House M.D"?
Quite often in the series, patients investigated by Dr Gregory House are heard somewhere in the middle of the medical investigation saying "it's lupus!" or "it must be lupus" just to hear by the end: "it's never Lupus".
There are two types of lupus – DLE (Discoid Lupus Erythematosus) – which affects your skin by causing lesions, skin sensitivity and light sensitivity, and SLE (Systemic Lupus Erythematosus) which affects multiple different organs – skin, lungs, kidneys, joints, brain, nervous system, liver, reproductive system, etc.
Lupus also more often affects women than men, and more often people of the Black Race than Asian Race who very rarely are diagnosed with it.
There is a correlation between Lupus and Mental Health, and a lot of people who are going through the diagnostic process and illness suffer with not only depression and anxiety, but also with paranoia and schizophrenia.
Challenges with health and life quality that people with lupus experience very often pushes them to stop to work or to limit their employment. I have witnessed that a lot of my "lupies" friends who were active in their employment, decided to step away to take care of themselves, or decided to not talk at their workplaces about their illnesses, in the fear that they will not be understood by their colleagues or bosses. Very often I've seen people saying: "they won't understand what I am going through, because on the outside I look normal", but I deeply believe that we need to talk – not only in our closed groups, but with our work colleagues, managers and in support groups – it makes life much easier.
People who suffer rheumatoid health issues very often lock themselves away from communication with others, because they are worried that they will be judged, asked to see an occupational therapist or they will hear about "making reasonable adjustments" at work, but in my experience there is nothing more helpful than having honest conversations with your manager about how do you feel.
When I found out that I've got a whole collection of autoimmune conditions, I was heartbroken.
I became very depressed and anxious. Worried as I learnt I had to use a walking stick now. Worried that maybe I will be now seen as someone who is not as capable as I was before. I had tons of thoughts circulating in my head about "what if?", "why me?", and "am I good enough?". I was anxious about starting my treatment and the diagnosis itself.
I decided that I need a therapy for my depression and anxiety. During the time I was attending therapy sessions, I learned that actually it's really great to talk with my team about my experiences. My manager is not looking at me as a person who uses the stick or is not capable to work, I am looked at as a person who is working beside and beyond challenges. I need to start to trust people more, because if I want to work in the healthy work environment, it's also my own responsibility to speak up.
"I believe that as much as we are supporting our customers in their challenges, we are here also to support, build up and motivate each other."
It motivated me. Not only to not give up with my job, but to keep going for therapy, and also to try and to be an example for my team to follow.
Depression and anxiety can eat you up, and you, as a person, must be ready to help yourself. Medications might be necessary, and there is absolutely nothing to be afraid of admitting – even to yourself, that you may need help. Having this extra support and understanding from your team can help incredibly.
After I completed therapy, I felt, and still feel, that it was one of the best decisions I've made. I shared with my team that yes, I was going for the therapy, and I've learned so much about myself and how to deal with stress, anxiety and depression.
I believe that as much as we are supporting our customers in their challenges, we are here also to support, build up and motivate each other. Give others a chance to learn from you, because you are an expert in what you are going through.
You can educate others, you can spread awareness, you can tell your stories, and only you can tell us what you need.
Share this page by email or social media