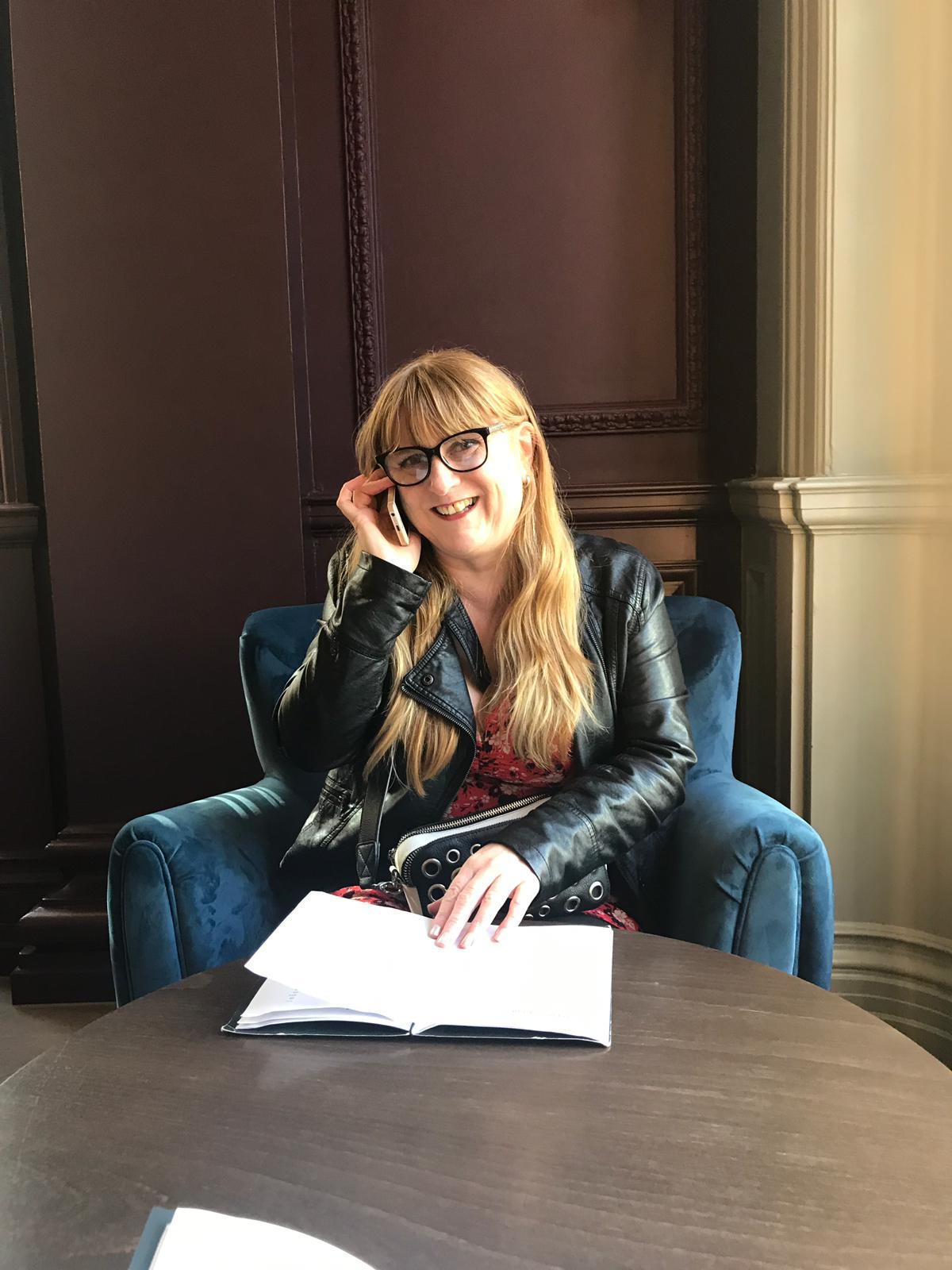 Tenancy Sustainment Worker Sally Powell has gone above and beyond the call of duty to support a customer who is deaf.
Sally, who is also a Team Leader for Kent Mental Health Services, rushed to her customer's aid the day before the first lockdown in March when PM Boris Johnson instructed people in the country to 'stay at home'.
Realising her customer, who also has a learning disability, would face more isolation she taught him how to make a WhatsApp video call so that he could contact family members living in different parts of the world and speak to staff when he needed help. Sally said: "It proved to be a lifeline for my customer as his family began making weekly video calls to him.
"He also started to make calls himself and was able to reach out to staff whenever he needed support."
Trained in sign language, Sally has been a constant source of support to her profoundly deaf customer. She has attended GP consultations to interpret for him. At the opticians, her customer finger-spelled the alphabet to indicate which letters he could see on the eye chart, with Sally then relaying the letters back to the optician.
She has supported him in his interests including working at a community garden and has taught sign language to others around him to improve his interactions.
Sally and her customer also inspired support worker Lucy Page to learn sign language and she enrolled in an online class in her free time to be able to offer her help.
Sally said: "It's so important to mental health not to be isolated so I'm always glad when I can help my customer connect with other people and especially his family during lockdown."
Share this page by email or social media