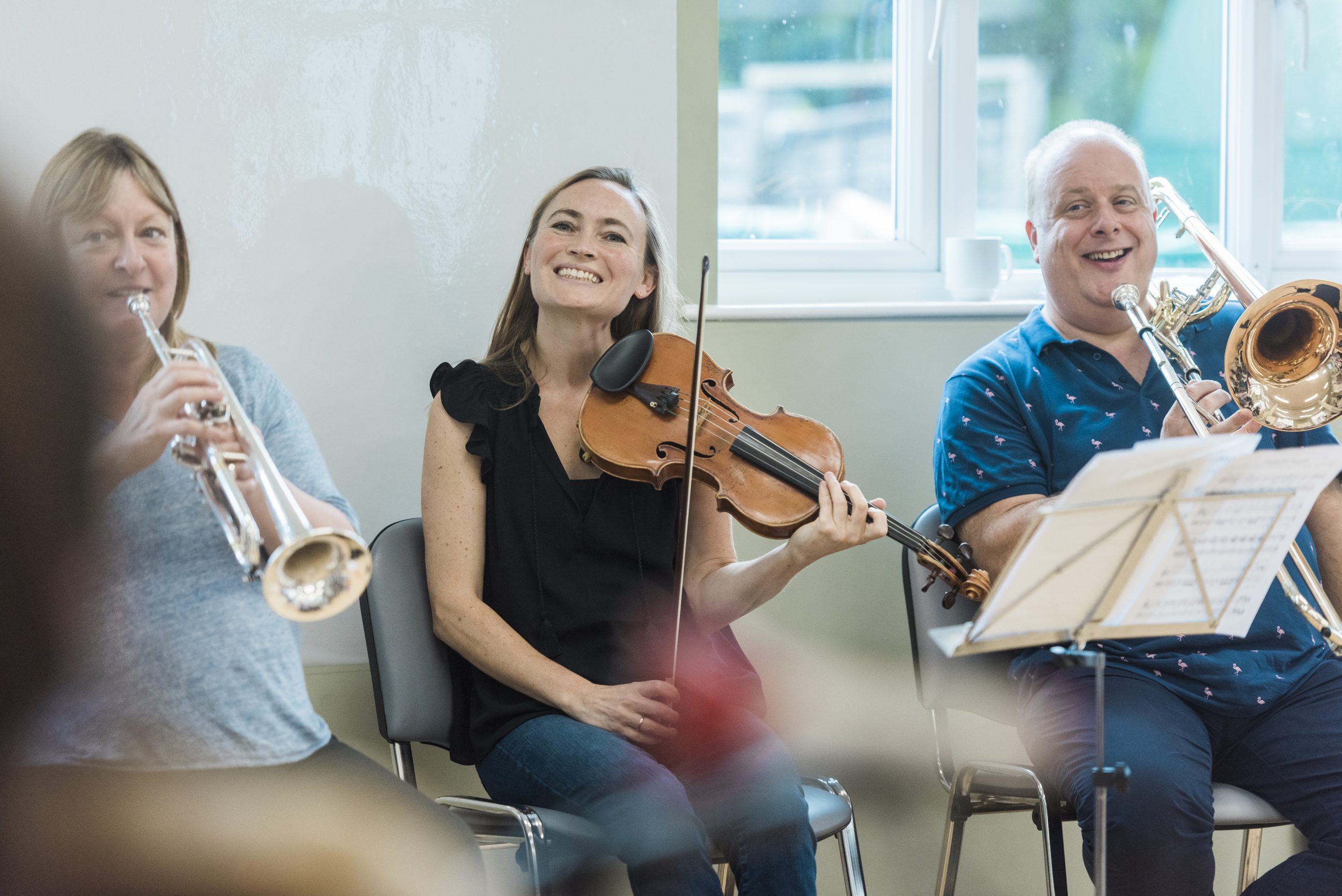 The partnership aims to share the music of the Orchestra with disabled adults through a combination of workshops using accessible instruments, online activities, training and events.
Starting this month, the programme will be run at Look Ahead's Flying Angel Newham-based service which is home to customers with learning disabilities and low level mental health needs.
Run over a series of workshops and virtual events the programme aims to enhance the wellbeing of participants, and to equip customers and the staff around them with the confidence to progress their next musical steps beyond OrchLab.
Eva Zeeb, Head of Philanthropy and Partnerships at Look Ahead said: "We are so excited to have been selected as one of the partners for OrchLab this year. Last year was a difficult year for everyone and our vulnerable customers were more often housebound. This is fantastic opportunity for them to experience the joys of music on their doorstep."
Talia Lash, Education and Community Manager at the London Philharmonic Orchestra said: "We are really excited to be working with Look Ahead on our OrchLab programme.  As an Orchestra we know how powerful music can be as a tool for self expression, connection and wellbeing. We look forward to many musical adventures with the customers at Flying Angel this year."
About OrchLab
OrchLab supports music-making and music appreciation with disabled adults through workshops, accessible instruments and tech, bespoke web activities, training and events.  Now in its second three-year phase, OrchLab is run by the London Philharmonic Orchestra in partnership with Drake Music, leaders in music, disability and technology.  OrchLab is supported by JTI.
Share this page by email or social media