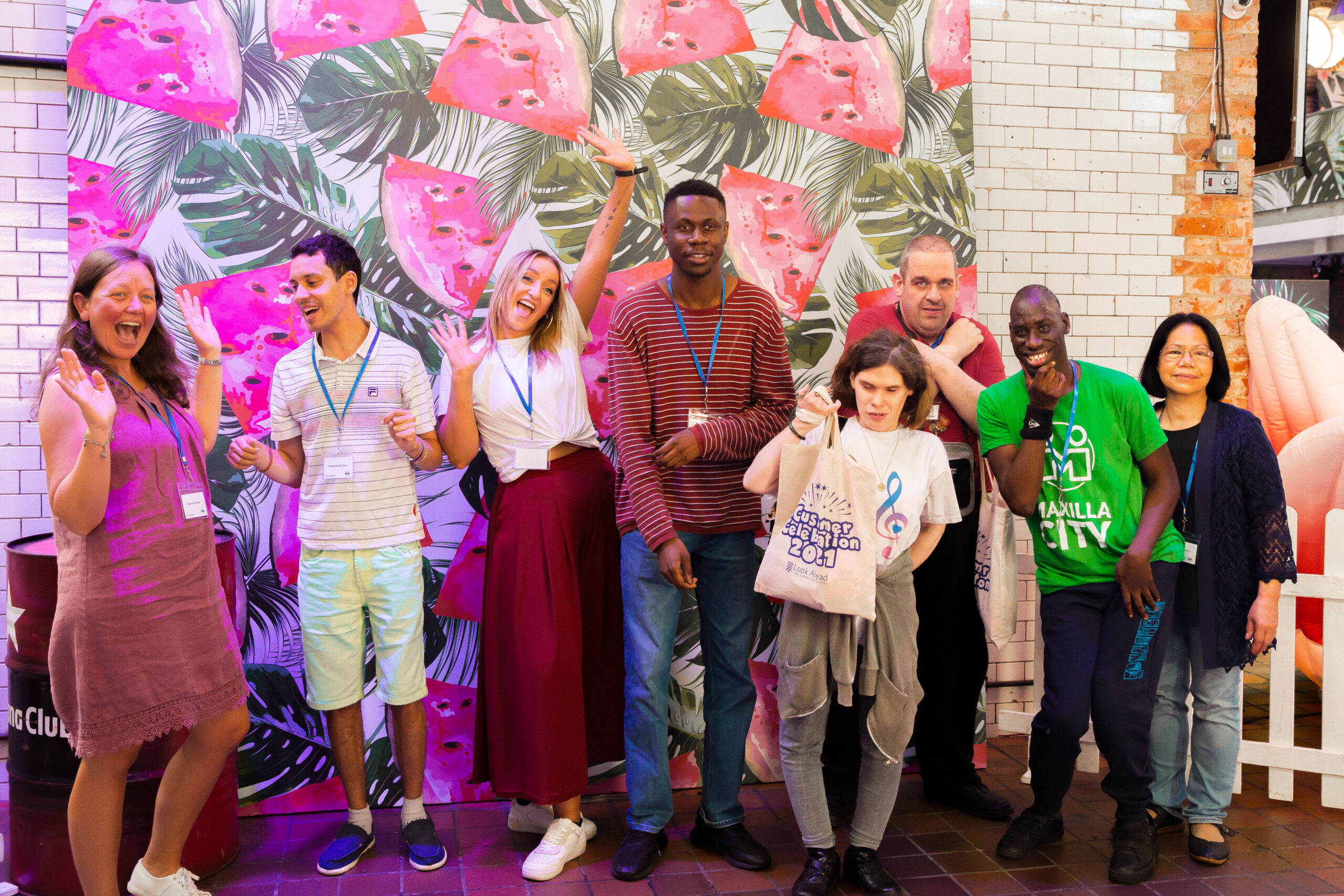 The Look Ahead Customer Celebration is always one of the highlights of our events calendar. It provides an opportunity to celebrate the achievements of our customers and to thank them for their contribution to the organisation. Last week, after nearly two years, staff and customers were finally able to gather together (in a covid-secure way) to celebrate their achievements after a challenging time for everyone.
Hosted at the spectacular City Summer House on Brick Lane, the Customer Celebration was a fun-filled event featuring wellbeing activities, guest speakers and amazing performances from our very own service users.
The day kicked off with off opening remarks from Chief Executive Chris Hampson before he introduced our new Chair Baroness Mary Watkins of Tavistock, who joined the Look Ahead board in July  2021. After Mary and Chris officially opened the event, customers and staff alike were treated to a wide range of activities throughout the day.
There were drama games for wellbeing run by Sussex-based improv comedy group Dingbats Improv, singing workshops by the fantastic Choir With No Name and smartphone photography classes run by Accumulate. We also had art lessons, wellbeing and mindfulness sessions run by Look Ahead staff members and even free haircuts available to customers!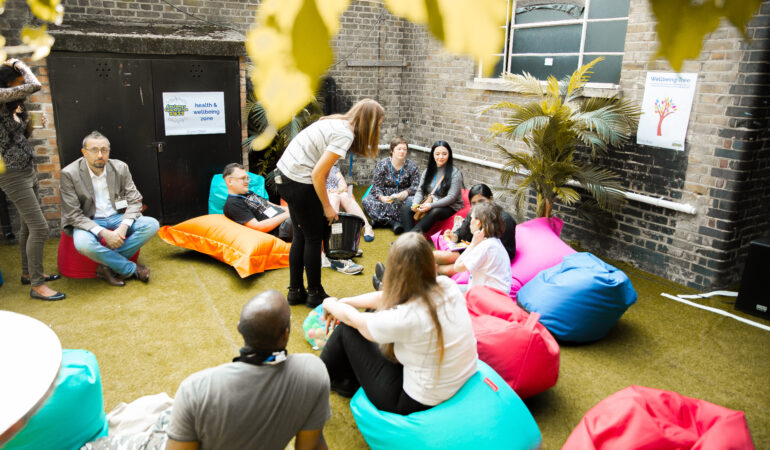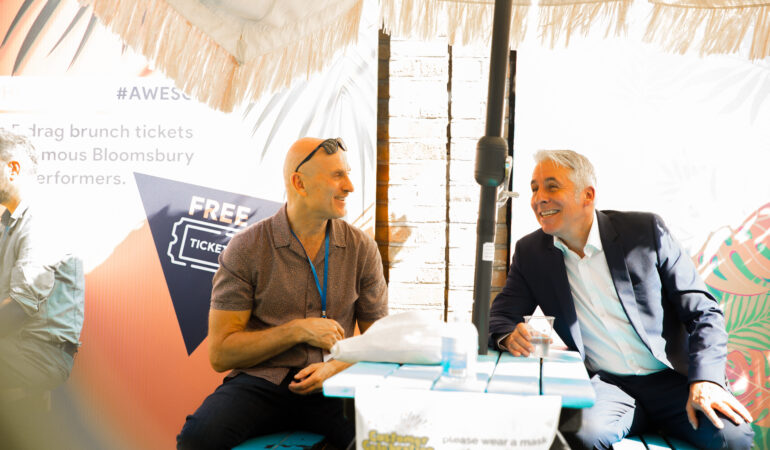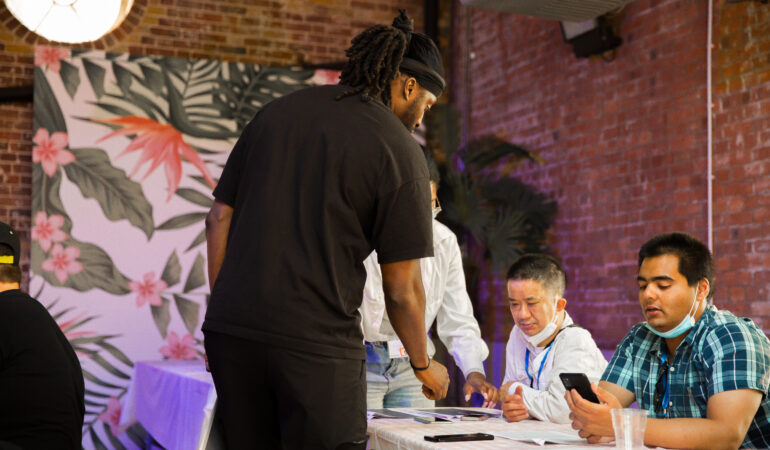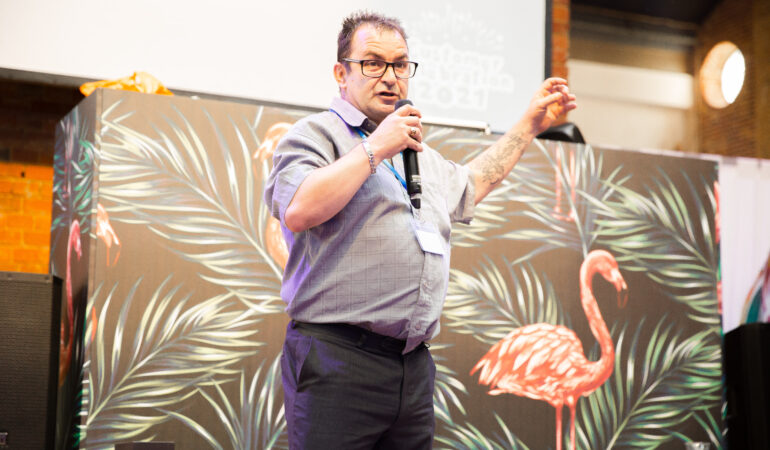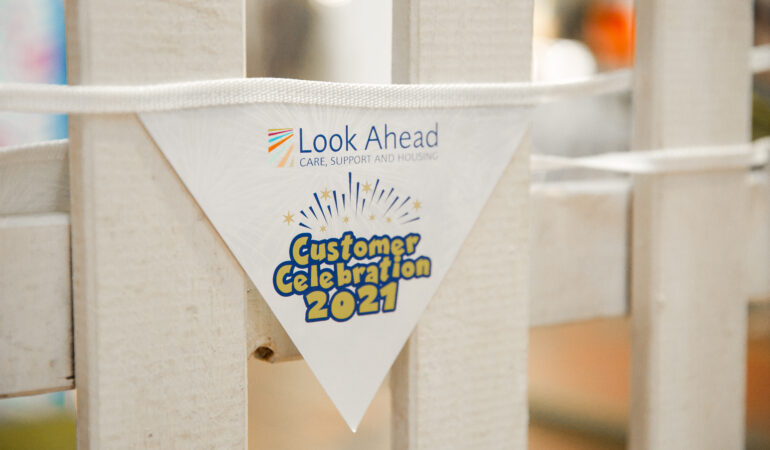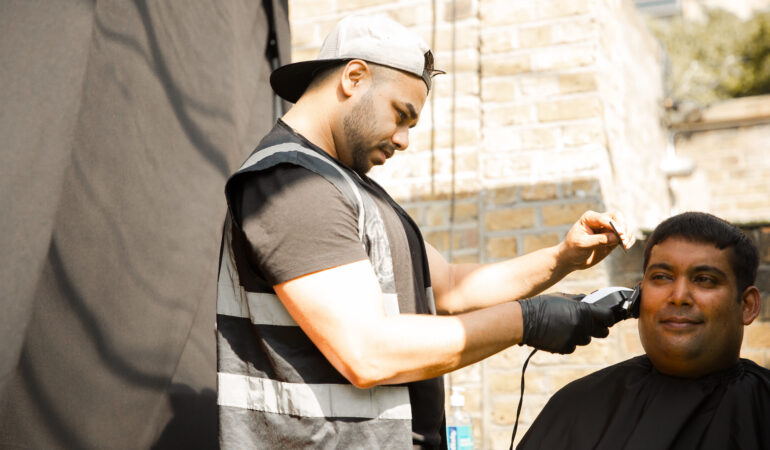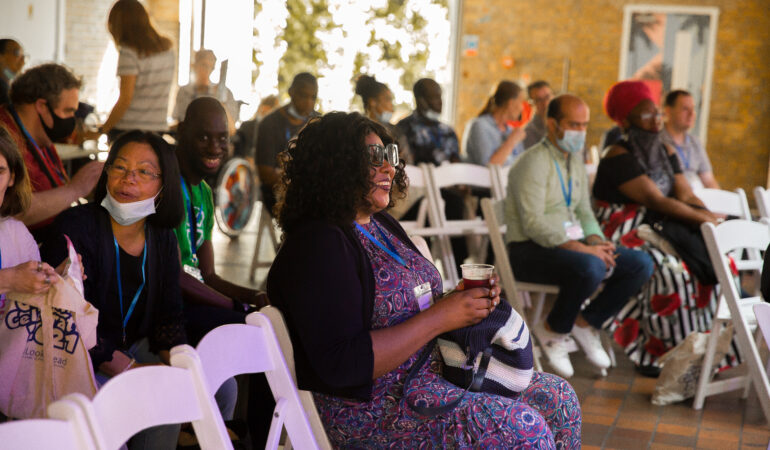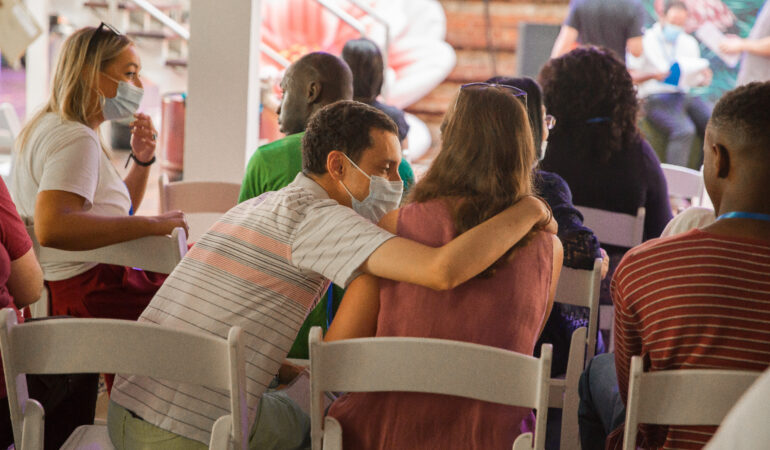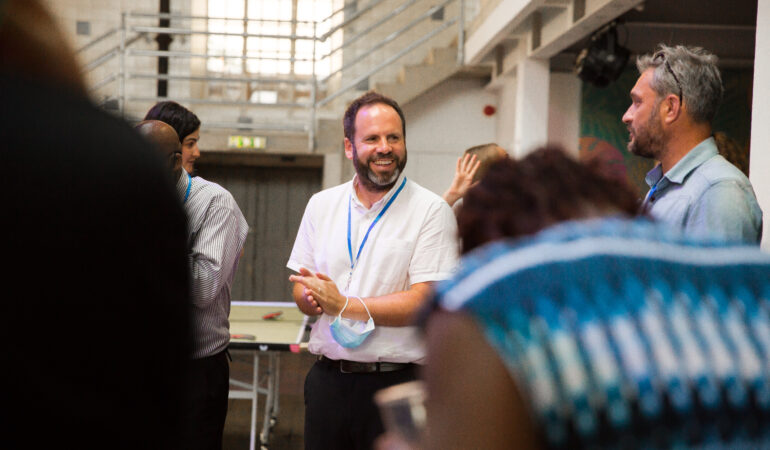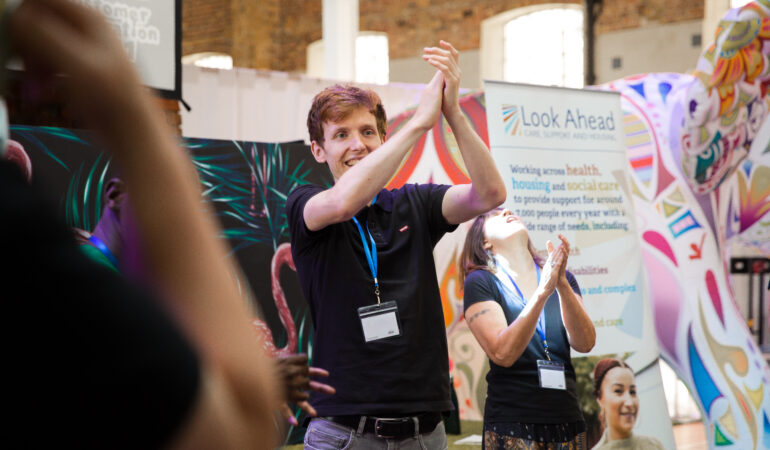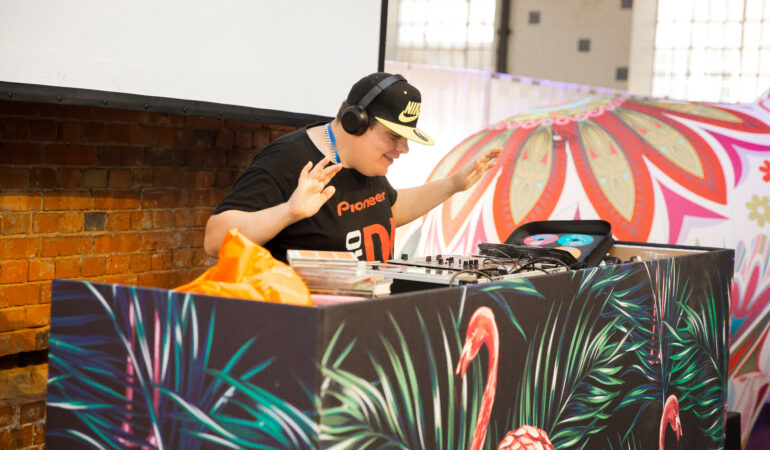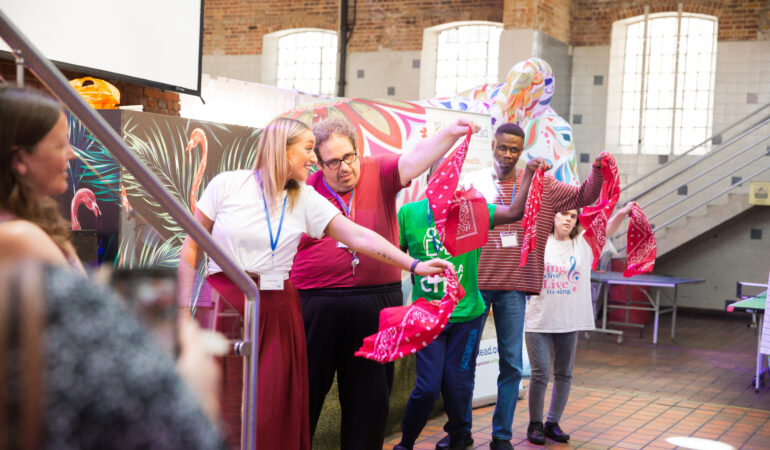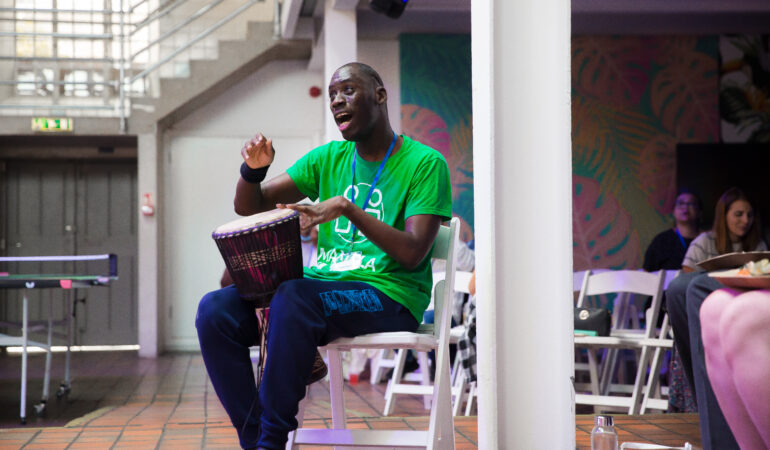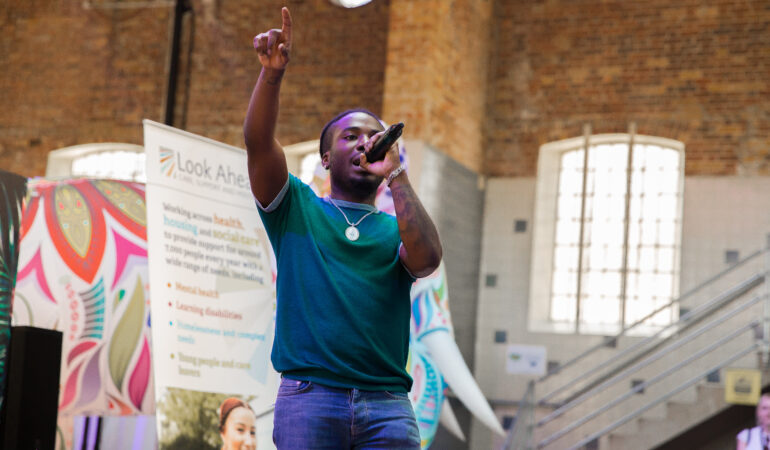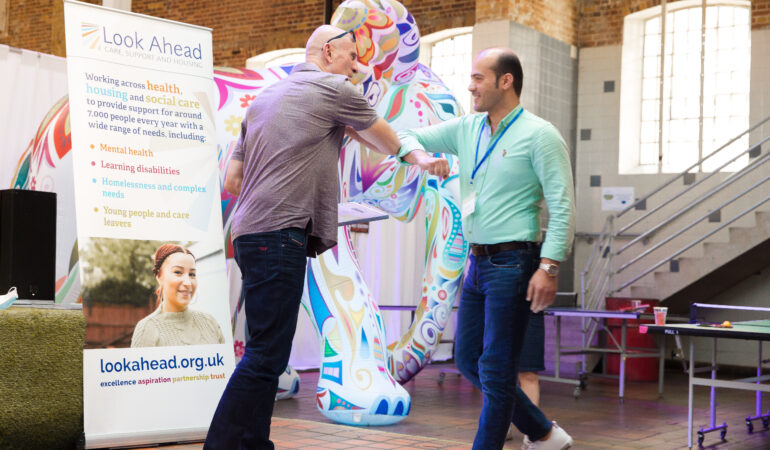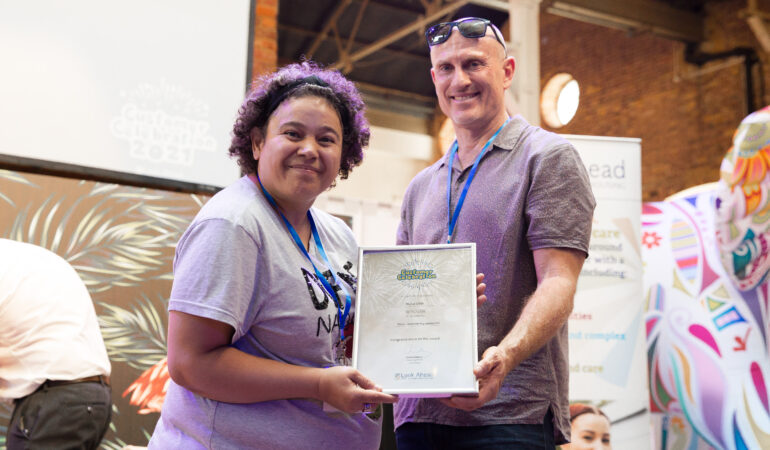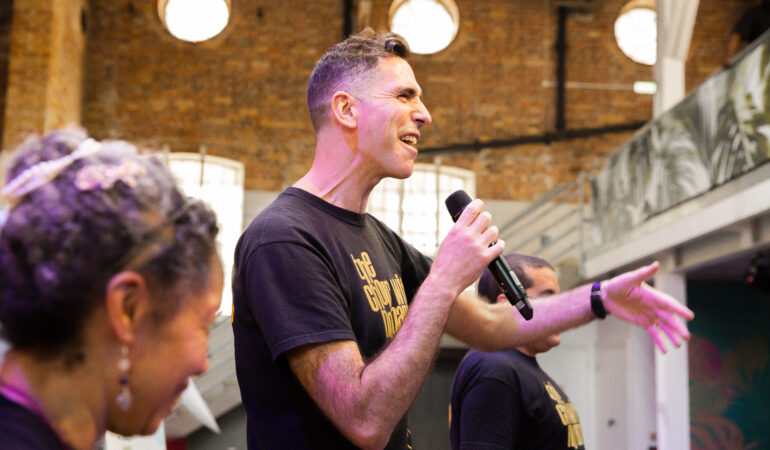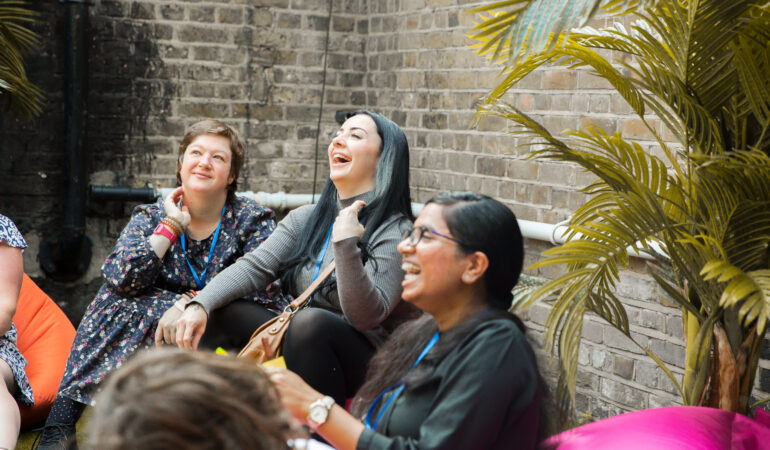 During the lunch break, attendees were treated to some amazing performances from our customers. First up was Jack aka DJ Explosion, resident at one of our Hertfordshire Learning Disabilities services, who had everyone dancing during his set. Customers from our LD service in RBKC then took the stage with a beautiful and moving routine, showcasing the many musical talents of the service users. Finally, D'Angel J from Islington closed with another great performance.
One of the highlights of the day was the handing out of our Customer Awards which celebrated the achievements of customers nominated by their support staff.  Everyone nominated for an award was invited to attend the event. There was such a high standard of entries and the judging panel had the immensely difficult task of selecting eight final winners, who received a prize from Chris Hampson.
The day was closed out by Steve Kennett, Support Worker. He shared his inspirational story of how he's used his lived experience of substance misuse to support customers at his service in Kent, and how his efforts led him to win an award from Kent Housing Group. It was an inspirational end to a hugely enjoyable day for all.
Thank you to all who joined us for the event and congratulations to our award winners. Particular thanks goes to Gilmartins, City Harvest and the Felix Project for their generous donations that helped us have the special day our customers deserved.
Share this page by email or social media