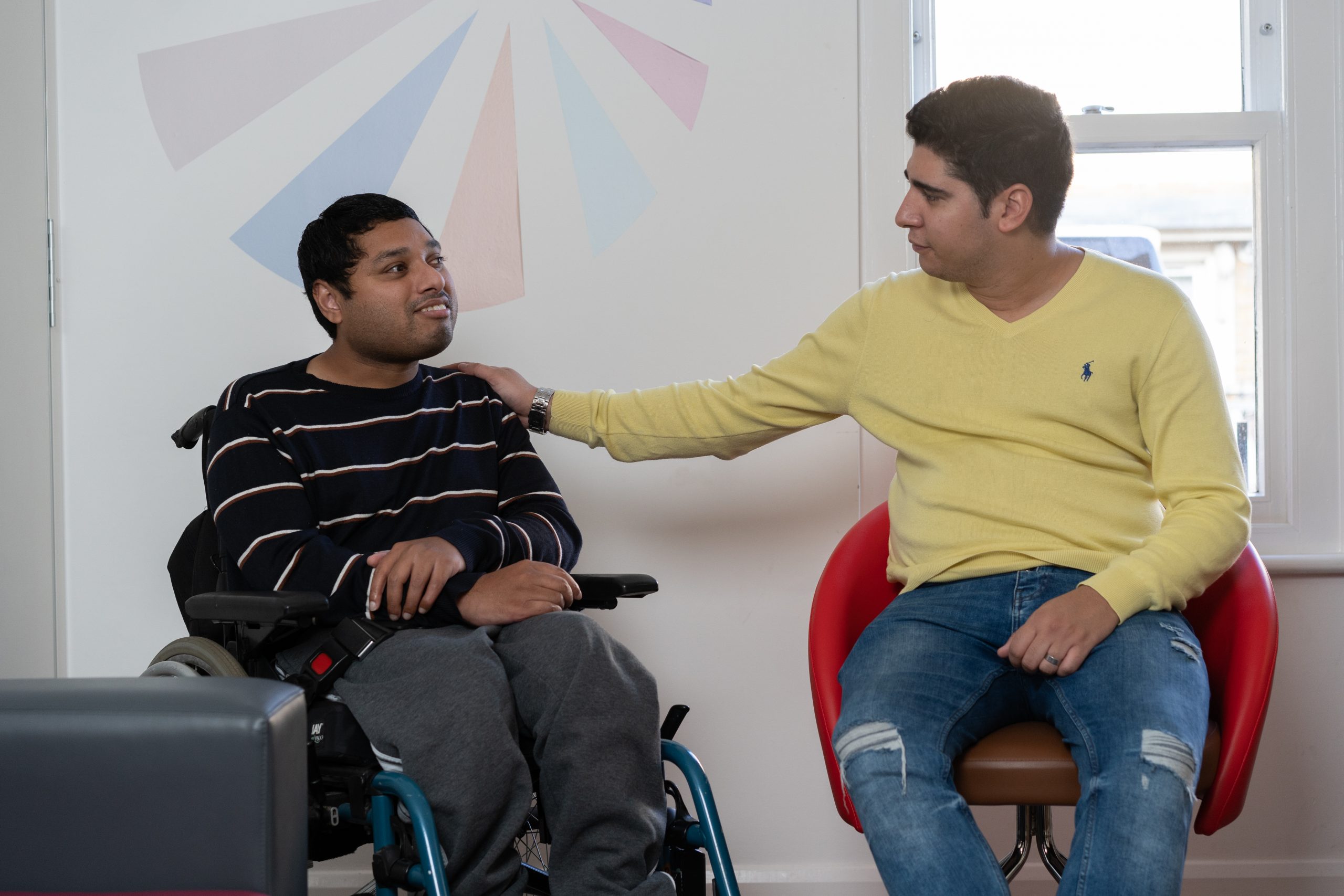 I think one positive to come from the pandemic is the recognition that social care workers across the UK play an invaluable role alongside NHS staff in keeping vulnerable people safe and well. This is from both a public and political perspective and from our point of view welcome and long overdue.
Yet Look Ahead, like many others in our sector, is calling for government to be mindful of the huge sacrifices that many social care staff made during the pandemic, and in doing so to properly recognise our work in predicted social care reform.
Ahead of any reform we have three key asks to throw into this debate.
Ask 1 – Access to support
We believe that too few people receive the support and care they need in their own homes. My first hope for any reform is that the right amount of quality care and support is more widely available to everyone that needs it. Too often we have to struggle to get appropriate hours of support for some of our customers in their own homes. We know that this support helps people avoid a crisis and reduces hospital admissions and more importantly readmissions.
Ask 2 – Reform for all
Any reform must focus on all areas of care and support not just that aimed at older people or care homes. Thanks to our amazing staff our community based services kept going throughout the pandemic. This stopped people going into mental health crisis, the pandemic spreading through the homeless population and people in our learning disability services being impacted as badly as in some others settings.
Ask 3 – And of course funding
Social care contracts are often under funded with very little left for a rainy day. At Look Ahead we are committed to paying our staff the living wage and the London Living wage Fund as we believe this is vital to reflect the work they do. Not all providers are able to pay this rate and all too ofter contracts are awarded without a commitment to uplifts to reflect the Living Wage increases each year.

We need a long-term solution that secures the future for our sector and avoids the postcode lottery we currently experience. I believe now is time to do the right thing.
It is well documented that there are huge levels of vacancies in health and social care and that is partly due to the fact that you can work in a supermarket for a similar wage without the stress and responsibility that comes with some of our jobs. We know that our work is a lifeline for many people and that many providers are struggling to be viable with current levels of funding. While the government did provide some additional funding during the pandemic the Local Government Association suggests that the pandemic cost our sector £6.6 billion. In our experience the funding did help but we still had to find additional money which was already tight to ensure we coped with the costs of covid.
We appreciate that is the political hot potato that numerous governments have struggled to contend with and I know it isn't easy.
The issue is that we need a long-term solution that secures the future for our sector and avoids the postcode lottery we currently experience. We are supportive of fundamental overhaul of the system and I would call on decision makers to be brave and ride on the wave of public appreciation of our key workers. This won't necessarily win votes but in 2021 is it right that those earning the lowest wages in society were asked to put their lives at risk, working without appropriate reward and recognition, while the rest of us stayed safe at home?
I believe now is time to do the right thing.
Share this page by email or social media