At Look Ahead, co-production runs through everything we do. We offer opportunities for our customers and staff to work together to recruit and train new starters, check the quality of our services and support other customers. Our Peer Support Volunteer programme offers people with lived experience the chance to develop skills and confidence to support our customers with similar experiences. For many the programme is a crucial first step towards further training, education or even employment.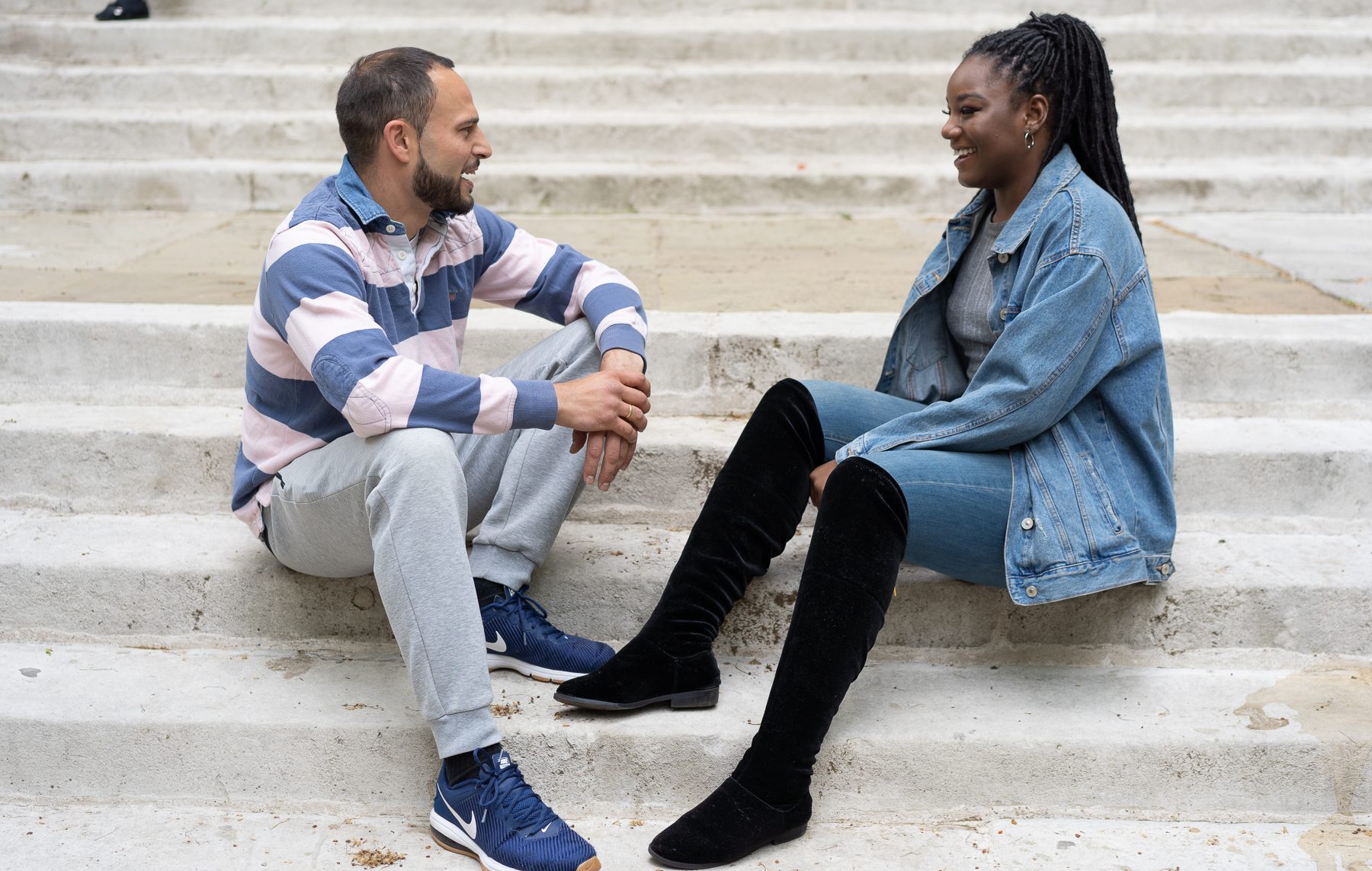 Reanne's Story
I spent a lot of my childhood in care because of a difficult relationship with my mum. When I was 16, I left care and moved in with her in Birmingham. But it didn't work out and six months in, I packed my bags. As I had left care, I found myself homelessness with nowhere to go. I would wash in McDonald's and spend the nights riding night buses. Being on the streets is brutal; it's exhausting.
I ended up in a hostel, turned my life around and managed to get a place at university to study sociology. I was battling depression while I was at university but despite that, I graduated last year. I originally wanted to be a lawyer but time at the hostel changed my mind. When I was there, I had the most amazing support worker. She went above and beyond for me. I thought I want to do this – I want to be that person. I thought if I'd met her a year before things might have been different for me.
Ferdinand helped me get my foot in the door. He helped me believe I could do this, help people. I didn't have great confidence but he put my mind at ease. Ferdinand made me realise my experiences could help me help others.
Now I'm a support worker for Look Ahead working with people with mental health needs in South London. I was invisible to so many people for so long and you start to doubt your own self-worth but I think my experiences have made me who I am today. When you've lived it, it's different, you know how it feels.

Forget being a lawyer - this, working with people, settles my soul
Hear from Ferdinand – Volunteering Officer at Look Ahead
I first met Reanne when I interviewed her for a place on our Peer Support Volunteer training. We offer training over seven weeks to help people with lived experience to develop their skills so they can offer peer support to people in our services. I saw something special in Reanne – emotional intelligence. I thought she would be very good at working with people, without directing or instructing them. I thought she would naturally do what we try to teach people – she just intrinsically had it. She'd been through it herself and you could tell she just really cared.
She doubted herself because she felt she hadn't got 'proper' experience. I know how that feels. When I became a support worker six years ago, I didn't have that either. I'd done lots of things in my life – hospitality, film and TV, gardening. I was even a barber for a while. I had lived experience but nothing on paper. But like Reanne, I had the intention and I wanted a career that was emotionally fulfilling. We were both over the moon when Reanne got offered not one but two paid positions at Look Ahead. She had her pick. But I wasn't surprised – I knew Reanne could do it. She just needed someone to believe in her.
I moved into my current role as Volunteering Officer about 18 months ago. It's the best of both worlds as I still get so much contact with the people we support. My focus is on how to support people into paid employment. More than anything, that's what people coming onto our programmes want. Everyone's experience is going to be different. There's not one path for everyone. What I'm interested in is finding the progression route and development that's right for each person.

I knew Reanne could do it. She just needed someone to believe in her
Share this page by email or social media