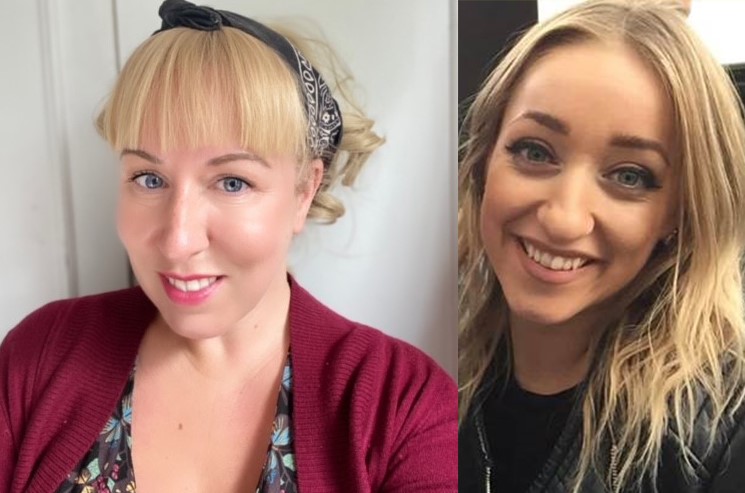 Our annual Women in Leadership and Rising Star Awards offer up to £5,000 of career development funding to members of staff who show clear talent, real passion and commitment to the work of Look Ahead.
We are pleased to announce that Sarah Fulham, Head of Operations has been awarded the 2021 Women in Leadership Award. Georgina Caird, Support Worker has been awarded the Rising Stars Award.
Chris Hampson, Look Ahead's Chief Executive said "It is so great to be able to give this award to our talented and ambitious staff. Sarah and Georgina both share a passion for their work and we are pleased to make this contribution to their continued growth and development. Congratulations to you both and I look forward to seeing what you do in the coming weeks and months."
Women in Leadership Award
Look Ahead's Women in Leadership Award, first established in 2016, now has an esteemed group of staff who now hold senior positions in the organisation. The award seeks to support aspiring female talent in the organisation to fulfil their potential as future leaders in the care, support and housing sector.
Sarah Fulham, Head of Operations for Young People will use the funding to pursue a MA in Social Work.
"We work closely with social services so I'm really looking forward to learning more about the legislation and governance that underpins that work and applying that learning to our young people. I believe it will strengthen our offer and  ensure we get the best possible outcomes for our young people."
Rising Stars Award
As part of commitment to diversity and inclusion the Rising Stars Award, established in 2019, is open to all staff. This award seeks to develop staff who demonstrate passion, commitment and ambition to develop their careers within the sector.
Georgina Caird, Support Worker in our Learning Disabilities service will receive funding for her MA in Dance Movement Psychotherapy. Passionate about the arts, Georgina said " I hope to enhance the arts offerings within services and across all of Look Ahead, both from a wellness side and in the future a more therapeutic approach. It's no secret that I am a huge advocate for the arts and the importance of them, and I look forward to sharing my passion further."
Share this page by email or social media