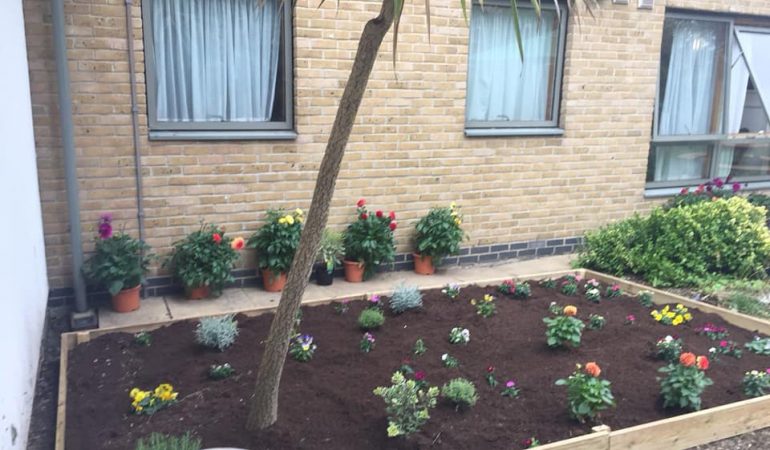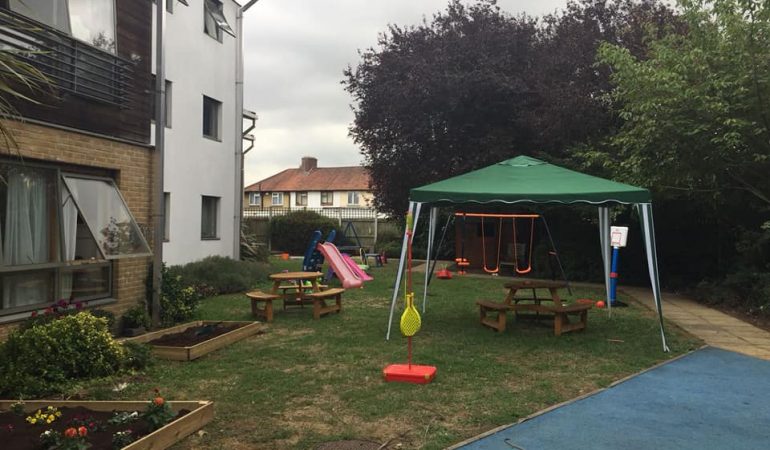 We were excited to welcome Action4London to our Summerfield House mother and child service on Sunday. Volunteers from the organisation offered hair cuts and pampering for the women and, with help from staff and residents, built a garden and playground along with a BBQ.
Action4London is a volunteering initiative empowering London's most disadvantaged communities.  Identifying those in the greatest need A4L's 150 conscious volunteers support the needs of a diverse range of vulnerable or disadvantaged peoples. Action4London not only provides the relative support and tools these groups need to transform their lives but also enables the volunteers themselves to be stronger conduits of positivity within their communities
Summerfield House houses 24 single women between the ages of 16-25 who are pregnant or have recently had a child (in a mixture of 1, 2 and 3 bed self-contained flats). Residents must have a Barking and Dagenham connection and an identifiable support need(s). The aim of the project is to support our young mothers to be able to live independently and provide a stable and supportive home environment for their family after a maximum of two years at the service.
Community day at Summerfield house yesterday! Action4London came along and volunteered their time and resources.
Share this page by email or social media