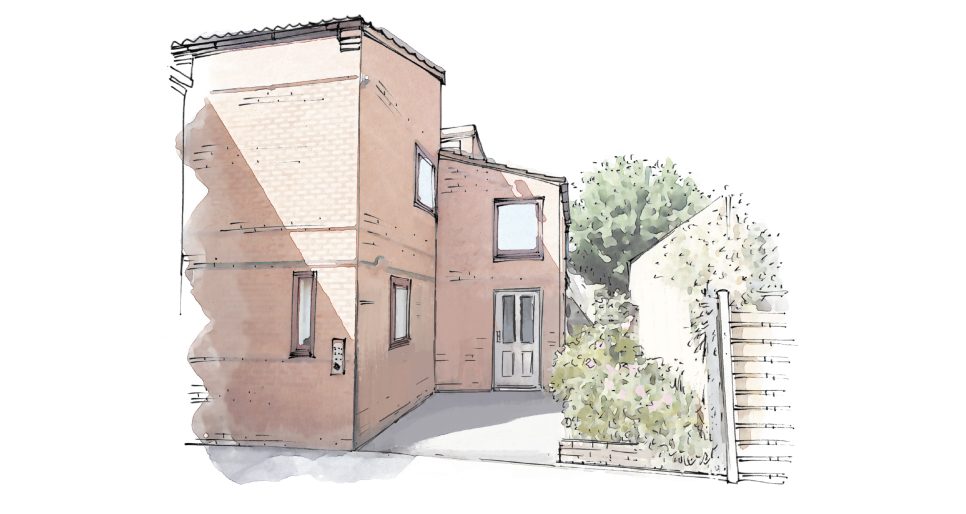 RM9 is a semi-independent living service offering a flexible range of support to young people.
Area:
Barking and Dagenham
Appropriate for:
Young people in and leaving care aged 16-25, including Unaccompanied Asylum Seeking Children (UASC) and young parents and their children.
About the accommodation
RM9 comprises of six self-contained flats, each with their own bedroom, kitchen and bathroom. The service is next door to another Look Ahead young people's supported housing service, offering additional access to support and staff as needed. Communal areas include a lounge with a pool table, fitness room and garden with a customer-led allotment.
About the support
RM9 offers young people a flexible range of support from the office in the adjacent building including support from a Specialist YP Support Worker.  Security staff are available overnight offering an independent feel with a safety net of support at any time. Young people are able to engage in group activities including working in the garden allotment.
Staff are trained in trauma-informed approaches and have additional expertise around child exploitation awareness. The team co-produce support plans in partnership with young people, focusing on independence and empowerment.
About the area
RM9 is located in Dagenham:
Brief walk from tube station and good bus connections
Close to colleges and training centres
Shops within walking distance
Parks and community centres within walking distance

We support young people with everything from health to education and employment, to rebuilding relationships with their family and positive move-on.
How to enquire
We work closely with commissioners, agencies and families to develop and deliver bespoke support and accommodation offers tailored to individual needs.
You can enquire about a specific property detailed here or submit a general enquiry. Our team are experienced in developing personalised solutions that meet individual, family and commissioner needs.
Please contact Victoria or fill out the form below and we will be in touch.
Enquire now
Please provide your contact details, the timeline for your need, along with a brief description of your enquiry. Our team will be in touch with you within two working days.