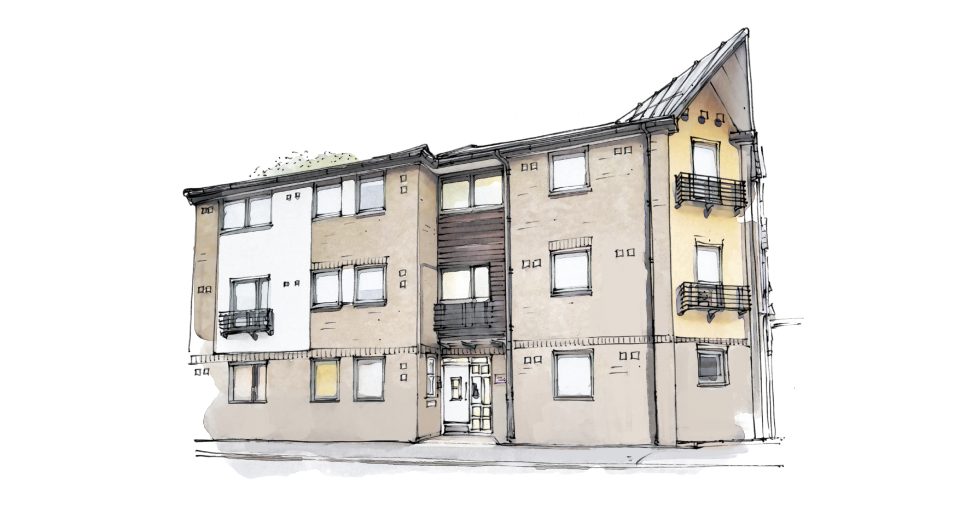 E12 House 1 is a semi-independent living service offering a medium to high level of support to young people who are either in or leaving care
Area:
Newham
Appropriate for:
Young people in and leaving care aged 16-25, including Unaccompanied Asylum Seeking Children (UASC) and young parents and their children.
About the accommodation
E12 House 1 consists of both self-contained and shared flats, providing a high level of personalised support for young people with a range of needs. Communal areas include a garden and lounge, which can be used for relaxing or for meetings or workshops.
About the support
E12 House 1 provides support for young people in and leaving care, including an office staffed 24/7 with waking night support. This service has a strong emphasis on social inclusion and young people often gather for group activities.
Staff are trained in trauma-informed approaches and have additional expertise around child exploitation awareness. The team co-produce support plans in partnership with young people, focusing on independence and empowerment.
About the area
Located in East London, on the border of Newham and Ilford:
Near mainline rail stations, with good bus connections
ETE opportunities such as a variety of colleges
Short walk to shops
Parks nearby
How to enquire
We work closely with commissioners, agencies and families to develop and deliver bespoke support and accommodation offers tailored to individual needs.
You can enquire about a specific property detailed here or submit a general enquiry. Our team are experienced in developing personalised solutions that meet individual, family and commissioner needs.
Please contact the team or fill out the form below and we will be in touch.
Enquire now
Please provide your contact details, the timeline for your need, along with a brief description of your enquiry. Our team will be in touch with you within two working days.