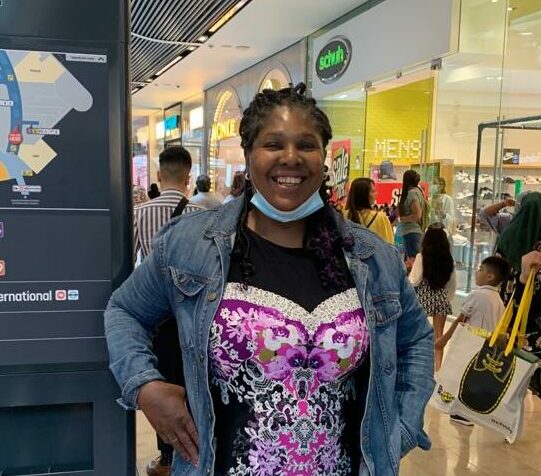 Natasha came to live at one of our East London services in June 2021. Before this she had lived in hospitals and mental health settings for more than 20 years.
Natasha has autism, moderate learning disabilities and significant behavioural issues that require two-to-one support.
Transition to the service took around six months.
Natasha said: "I first met the Look Ahead team in 2019. The plan to move fell through and I had to stay in hospital for another year. Eventually in 2020 the process started again. I was very anxious that it was not going to work. I wanted to do better for myself. I wanted to explore my hobbies like singing and baking.
"Coming to the service was the best thing that ever happened to me. I'd been in hospital and mental health settings for many years where my movements and independence were restricted. I'd settled into a routine but had always yearned for more. I didn't expect my life to get any better but it is now.
"I have enjoyed every bit of my stay at the service. I am developing living skills like cooking and cleaning. I am happy to call this my home. At first, I kept asking staff if I had truly been discharged and that I didn't have to go back to hospital, and they reassured me that I'm here to stay!"

Here I have my own flat, I like it here because I have freedom and can choose what I get to do.
Share this page by email or social media