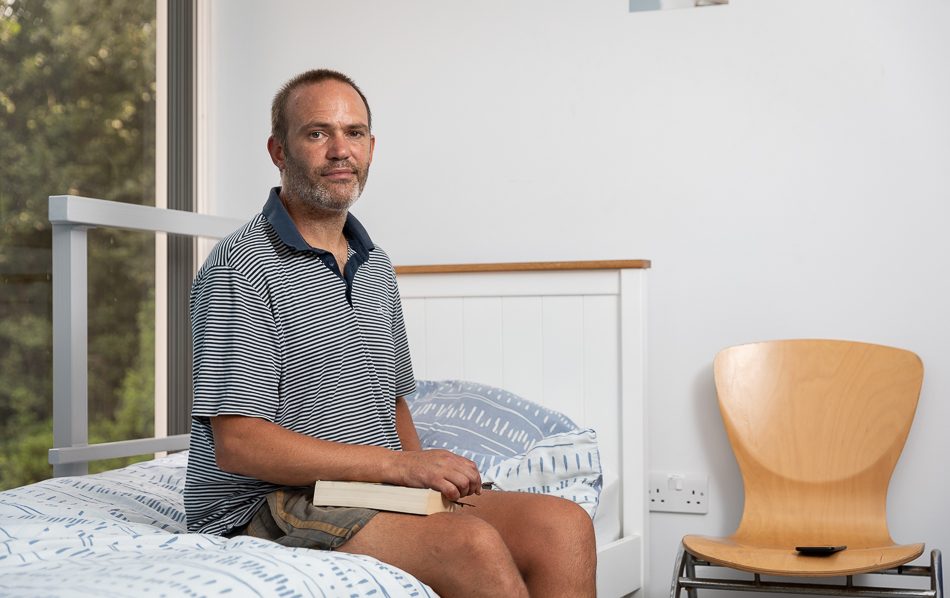 I've been at John West House since February 2018, when my relationship with my girlfriend broke down. The council originally housed me in Colnbrook but I was traveling up to Maidenhead every day for my prescriptions and drug and alcohol help so I went to the housing officer and voiced my concerns and they moved me here.
I was using heroin for around 15 years, but I've been clean for three months now. I went to the local drug and alcohol service on and off for a few years before this final time.
A big part of my success is down to being here, the stability and support I get. They'll help with any kind of correspondence and give advice on anything. We can go to them with anything and know we won't be judged; it makes it easy for all of us to approach them with any problems we might have.
It's a good place to live – obviously there are going to be some sticking points along the way but 95% of the time everyone gets along really well.
It helps to have the rules in black and white. We all know what we need to do and what we can't do and everyone sticks to that. It's a friendly place.
I have a rough plan in place – I'm part-way through my electrical qualification and have already paid for it. I just have to sit the test, then when I'm qualified get a job, save up for a deposit for a flat, and take steps to move on. My partner will be having our first child soon; my qualification is already paid for, then it's a matter of getting housed and finding full-time employment.
Once I've moved on I'll come back to visit, especially once the baby comes, or I'll be in the doghouse!
Share this page by email or social media