We believe that we can do so much more when we work together and have a spirit of collaboration. Partnership stretches across our work with the NHS, social care, community organisations, landlords, commissioners, and most importantly to our customers.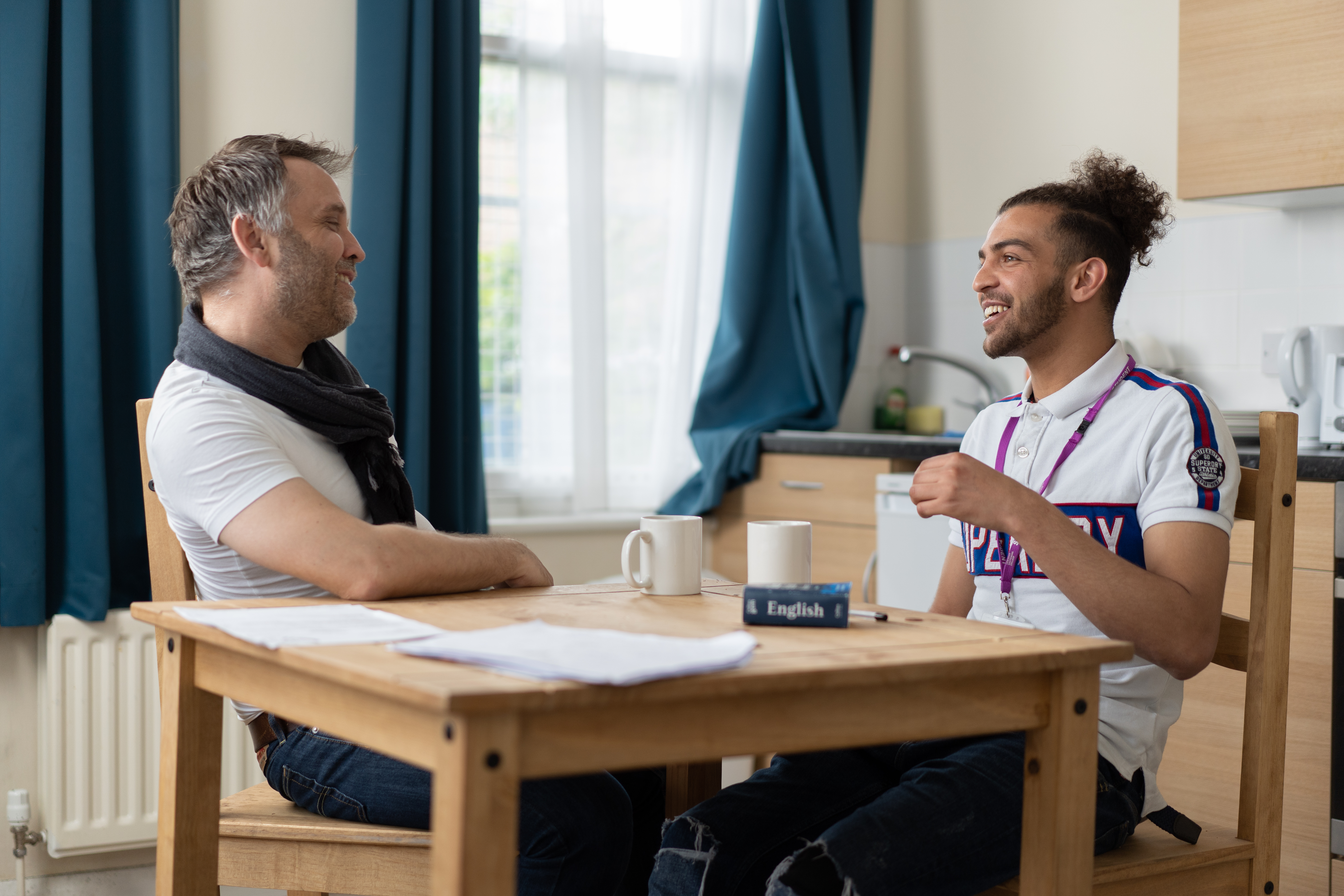 Mohamed's Story
"I'm originally from Algeria – I came over to the UK in October 2016. I came here to escape things back home – my family are still there. I came here to start my life again. Ian has been my support worker since I have moved in at the end of last year. He has helped me a lot; different things – college, budgeting, getting a dentist for some work I needed. When I first came here, I struggled to speak English. I now go to college four days a week in Lewisham to study English and other things.
"This is the first time I have lived on my own. Ian says I am very house proud, I like looking after my flat here and cooking food from Algeria. I enjoy going to the gym and into central London. I did some volunteering and I would like to train to become an electrician. I think Ian will help me with that.
"I would like to settle here and stay in the area when I move on. It's better for me here and I have made some new friends."
I would like to train to become an electrician. I think Ian will help me with that
Hear from Ian
"I've been working at Anerley Station Road since December, though I've worked in the sector for over ten years. I enjoy front-line work, working directly with people and building relationships.
"It is a partnership between you and a customer. It's a real life relationship between two people and like real life, there're ups and downs, things don't always go smoothly. People go forward and back.
"I've worked with Mohamed since December. I'd describe my approach as pragmatic. We meet for support sessions once a week, sometimes more, but we see each other most days. Language was a challenge at first and we used interpreters but his English now has really improved.
"We sometimes have three way meetings with other professionals that might be involved – I can help to act as a mediator and to advocate on Mohamed's behalf. But it's been important to encourage Mohamed to have direct communication with others and to build his confidence and skills doing things.
"It's often a fine line – not being too on top of people but also not being too far back. It's important Mohamed knows I am here for him, that he can come to me for whatever he needs.
"How would I describe Mohamed? Intelligent, proactive, disciplined and quite independent. He has achieved a lot so far. It would be easy to put my expectations onto Mohamed or the other young people I work with. But that's not the job. It's about supporting people to define their own expectations, their own goals and helping to facilitate ways for them to get there"
It's about supporting people to define their own expectations
Our Anerley Station Road Service
We support young people, including care leavers, unaccompanied minors and young parents, through a range of supported living projects. Our staff support our young people to stay safe, develop life skills and engage in education, employment and training.
Building trust with our young people, many of whom may have a mistrust of authorities and professionals, is vital. Our Anerley Station Road service opened in November 2018 following a significant refurbishment of one of Look Ahead's existing buildings. It is a specialist semi-independent living service for young people in and leaving care, and provides a high level of support for ten young people aged 16 – 21.
Share this page by email or social media