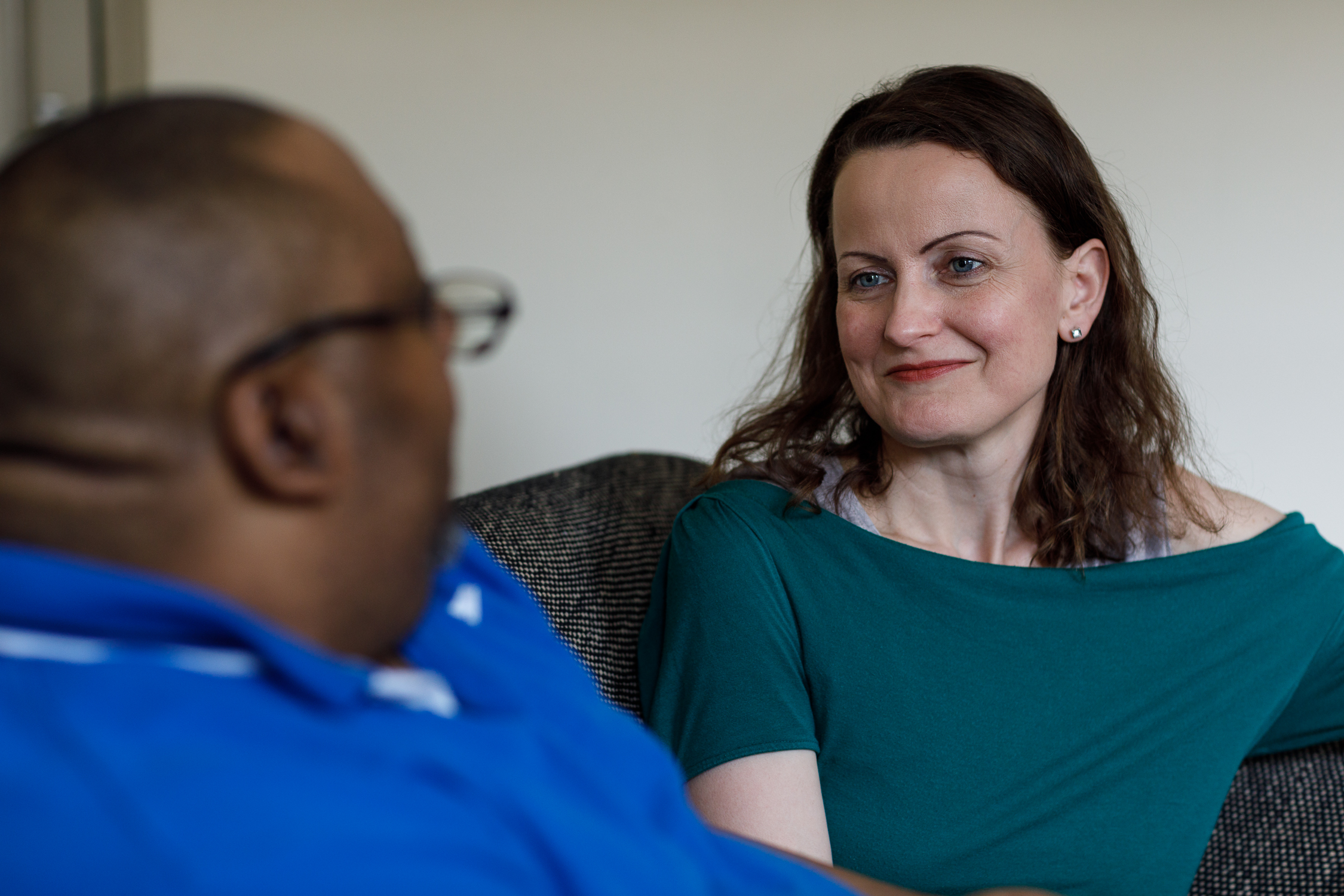 Every day hundreds of our staff do their very best to support the vulnerable people we work with, many of whom come to our services deeply impacted by the traumas they have already suffered in their lives.  Working with people who are suffering, are in distress and often exhibiting very challenging and mal-adaptive behaviours is not an easy task and this is where introducing reflective practice into our services can make a significant difference.
The literature on the topic tells us that reflecting on what we do in a conscious manner will help us to improve the way in which we work and ultimately help us develop greater confidence in carrying out our roles.  Researcher Graham Gibbs outlines the benefit of thinking about how a particular situation/incident made us feel, how we make sense of it and what we could have done differently in his 'reflective cycle'. Equally, theorist David Kolb emphasises the concept of continuous learning and our ability to convert experience to knowledge in his 'reflective model'.
I used to work with John, a young man who had been detained under the Mental Health Act three times in his early twenties and was self-medicating with class A narcotics in order to cope with the death of his mother and how his life had spiralled out of control ever since. One day, John approached two equally young members of staff, put his foot through a pane of glass adjacent to the staff office, picked up a large shard of glass, removed his shirt and began cutting into his chest. Within seconds our reception was covered in blood and the only way in which we were able to get John to let go of the shard of glass was when the police used a taser on him.
We all come into this sector with our own life experiences which make us react differently to the challenging situations we face working in our services.
Whilst it is hard to comprehend the despair John must have been experiencing in order to do something like this, it is crucial that we do not forget how distressing this was for the two staff members. We all come into this sector with our own life experiences which make us react differently to the challenging situations we face working in our services. On the one hand, I had a staff member who deeply empathised with John and could not stop crying whilst the second member of staff had direct experience of self-harming which prompted her to react with anger that John had "done this in front of her". Reflective practice offered both these staff members a safe space within which they could explore how these kinds of incidents make them feel, why they felt this way and, most importantly, that no matter how they feel it will be acknowledged in a non-judgmental manner.
I believe that those services that are able to offer such a consistently safe and non-judgmental space for their staff to explore their feelings and reactions to them will see less work-related staff sickness, better staff retention, a greater understanding of how incidents develop and what can be done to manage them in the future and an overall greater quality of support. Surely this is in the best interests of our staff, services, organisation and the vulnerable people we work with.
Share this page by email or social media