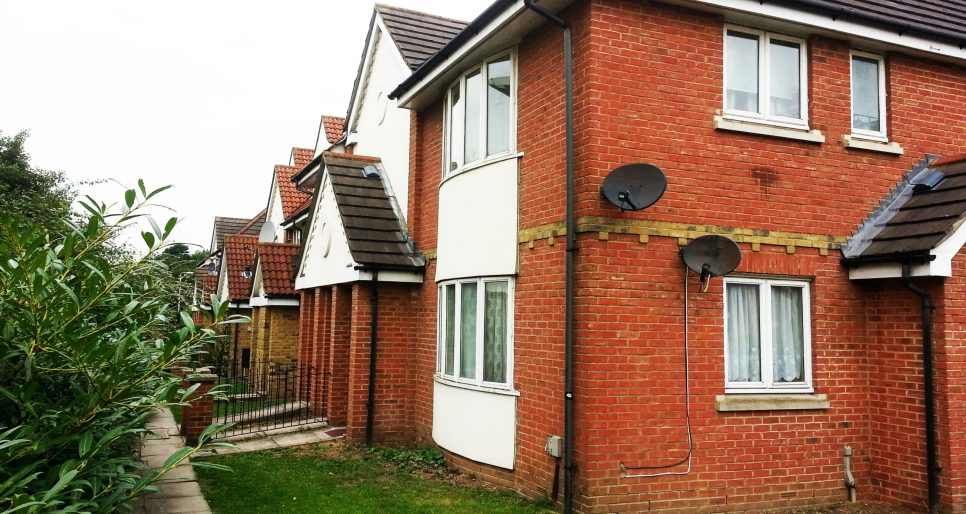 Mitchell Walk is a single person supported living service for an adult with learning disabilities, autism and/or additional complex needs.
One newly refurbished ground floor flat with a small private garden
Suitable for an individual with a medium level of need
Yet to be inspected but will be CQC registered supported living accommodation providing personal care and support
Area:
London Borough of Newham
Appropriate for:
Individuals with learning disabilities, autism, mental health needs, communication needs, behaviours which may be described as challenging
About the accommodation
Mitchell Walk is a single-person service consisting of a self-contained, ground floor flat offering one bedroom with ensuite, a kitchen, a living area and a private back garden. This service is appropriate for someone with mobility needs however it would not be suitable for wheelchair access due to space required.
Mitchell Walk is a mid-terrace property with private parking to the rear. The front door is then accessed via a short walk along a pathway which runs along the front of the service. This is ideal for someone with limited road safety awareness or for who immediate access to roads would be an issue. As with all of our services and accommodation offer – we can make additional necessary environmental adaptions required in line with need.
This is a supported living service therefore the person living here would be supported to set up and manage their own tenancy.
About the support
Mitchell Walk is suitable for someone with learning disabilities and/or Autism who requires their own 1:1 support team throughout the day and night both at home and in the community. Support at home would be provided within the person's own self-contained flat and private garden/outdoor space.
Our recruitment, training and support provision is tailored to each person's individual needs, wishes and preferences. Mitchell Walk sits within our East London hub of specialist support services, overseen operationally by an Area Service Manager and delivered in line with the principles of Positive Behavioural Support and Active Support where required.
About the area
Mitchell Walk is located in Beckton, Newham – East London.
Local bus routes include 101, 474, 300, 262 and are all accessible within a 3-5minute walk from the property.
Beckton DLR and Plaistow tube station are a 20-minute bus journey.
GP and pharmacy nearby.
Close to Beckton Park, East London Gymnastic Centre, Newham Adult Learning Service, Newham College, Active Newham Disability Sport centre and much more.
Beckton town offers a library, shops and supermarkets, cafes, pubs and restaurants.
How to enquire
We work closely with commissioners, agencies and families to develop and deliver bespoke support and accommodation offers tailored to individual needs.
You can enquire about a specific property detailed here or submit a general enquiry. Our team are experienced in developing personalised solutions that meet individual, family and commissioner needs.
Please contact our team or fill out the form below and we will be in touch.
Enquire now
Please provide your contact details, the timeline for your need, along with a brief description of your enquiry.