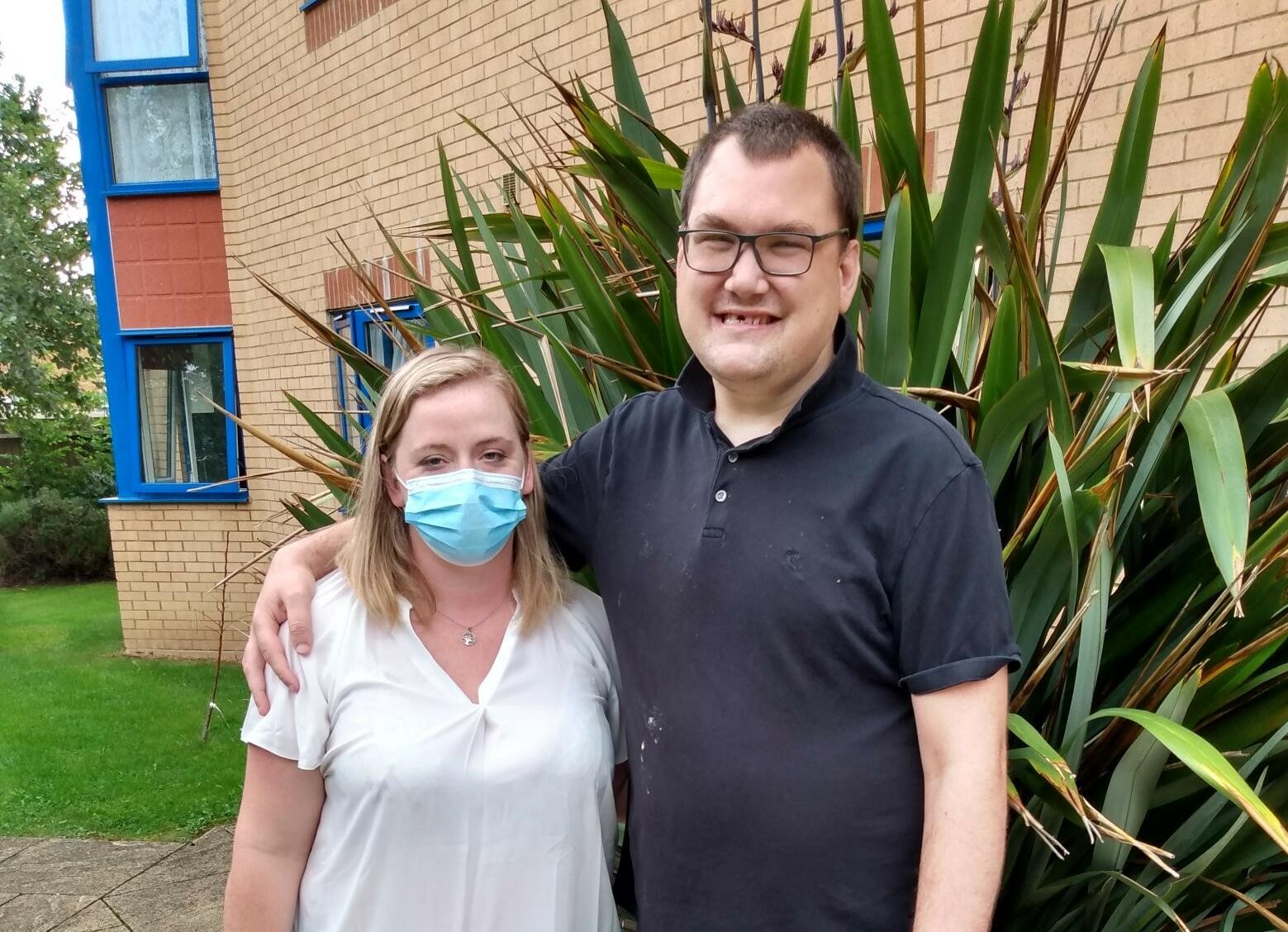 I am really safe here with great staff. They help me loads and always listen to my problems when I need them.
Simon, 31, has Mental health and a learning disability and following a stay in a secure hospital setting came to live at Oakview, our learning disability service in Hertfordshire in October 2021.
Before his hospital admission Simon had been badly treated in another learning disability service and as a result had experienced neglect and exploitation which led to his crisis and time in a security facility for his own safety.
His crisis was caused by his lack of proper support including abuse and he'd racked up thousands of pounds of debt. Simon was completely lacking in confidence to do anything in his community or to improve his life.
Six months into his stay at Oakview, Simon is full of confidence. He has started volunteering to arrange internal activities and parties at Oakview, he goes regularly to the gym and will enrol on a Personal Training course for September. The team at Oakview have helped him to manage his debt and he is full of optimism and hope for the future.
He is now arranging a trip to Disneyland Paris with his keyworker for next year.
Share this page by email or social media