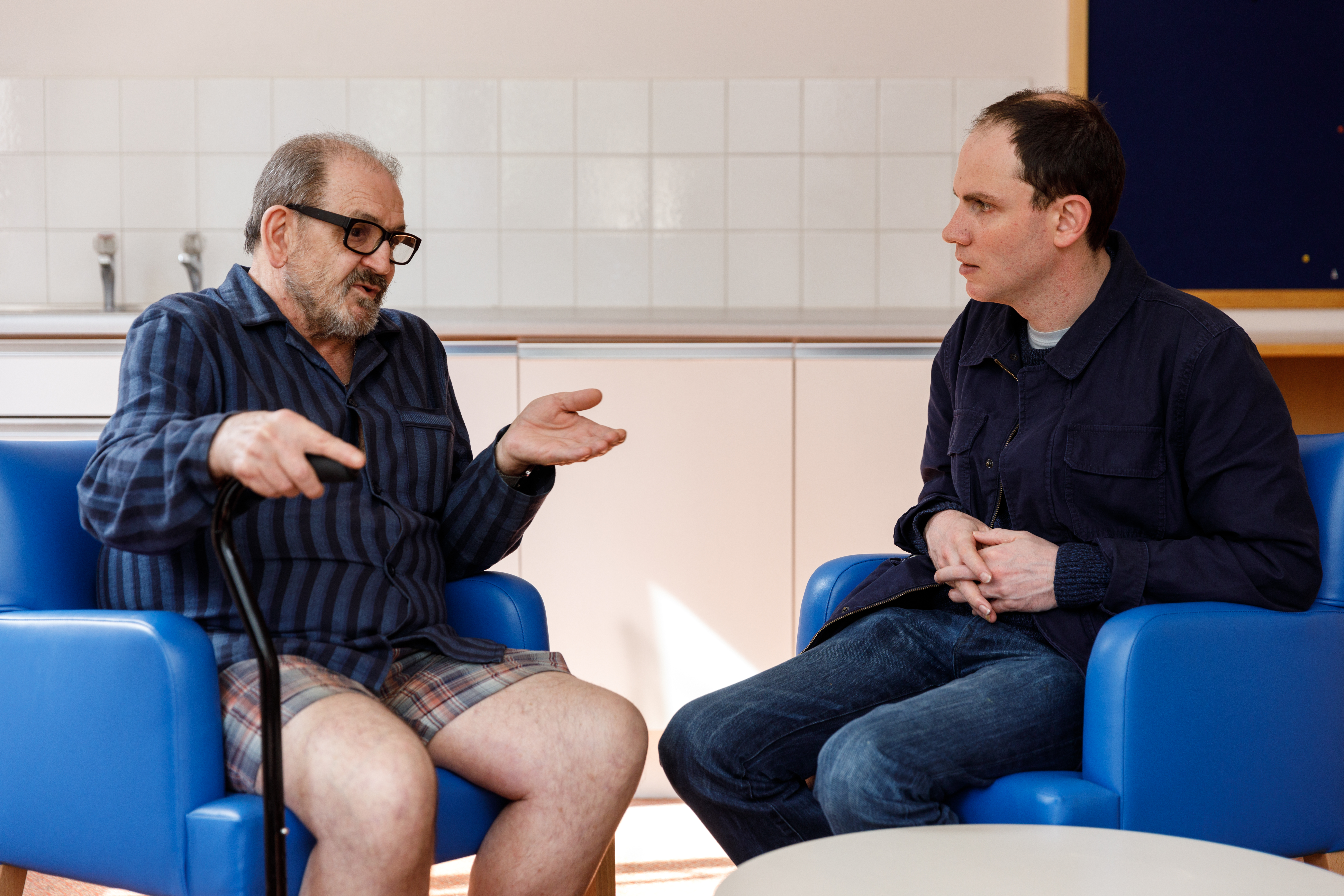 I was pleased to host a visit from some French guests recently. We met with Operations Manager Andreas, Janet and Nima at The Coninghams and Lena at Cromwell Road to explore the differences in how our two countries are working with homeless people.
Marie Keirle is the Counsellor for Labour, Health and Social Affairs based at the French Embassy in London, and Julien Damon is a Paris-based Professor of Sociology who is advising Prime Minister Édouard Philippe on tackling homelessness.
I connected with Mrs Keirle and Mr Damon through the Postgraduate Certificate in Leadership and Management: Homelessness and Housing I have been doing. The qualification is aimed at senior managers working in the homelessness and housing sector, and we are encouraged to connect with similar services in other countries.
We talked about why homelessness has grown over the last seven years, and the differences between the UK and France. In Paris, it's not unusual to find mothers and children out begging in the city, and they have large homeless communities living in tents and caravans in small parts of the suburbs. There is closer scrutiny of private landlords, both in quality of accommodation and rents charges, so they don't have the same private rented sector.
French services are typically very conspicuous with large signs, potentially stigmatising customers, while both the Coninghams and Cromwell Road are not visibly signposted and blend in to their local environment. Mrs Keirle and Mr Damon were particularly interested in the assessment centre at The Coninghams – how it works, trying to direct customers to the right sort of longer term accommodation and how we link with health services and social services. They were also impressed by the Psychologically Informed Environment in place at Cromwell Road, particularly the practice of elastic tolerance where every effort is made to keep customers in services.
They liked the fact that we build good knowledge of customers' histories and pathways through services and were interested in how we track homeless people through CHAIN database (used across agencies) and how agencies work together while also competing for contracts. They also noted that the staffing at services, lack of professional qualification requirements and the types of skills needed seem quite different to that in France.
Mrs Keirle said "It was great to be able to discuss with you and your colleagues… your work and experience will certainly help us provide the French government with a much more accurate view of the situation in the UK!"
Share this page by email or social media