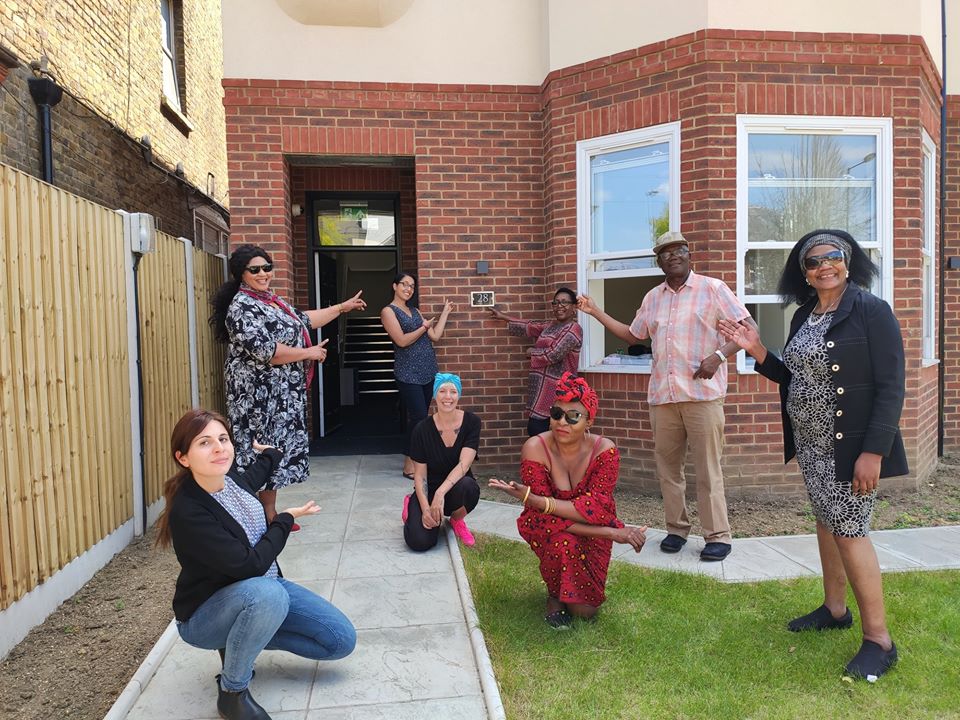 In early June, Look Ahead opened Hope Place, a brand new mental health support service that will house ten customers with medium to high mental health needs. It joins Hope House, another Look Ahead service in Slough, that has been successfully supporting people with mental health needs in the area for a number of years.
Hope Place is a brand new building managed by EHSL Housing. Each customer will have their own self contained room, as well as access to two shared kitchens, a garden space and a lounge. Staff will support customers in engaging with their community and learning key skills to help them live independently.
Hope Place will offer occupational therapy service onsite, delivered by the local Community Mental Health Team which will give staff and customers access to clinical advice, helping to ensure support plans are effective and person-centred.
"Hope Place offers excellent opportunities for both customers and staff in Slough"
The service is also working closely with Hope College Slough to provide a broad range of on-site courses. These courses cover beneficial life skills such as cooking and budgeting, as well as specialist mental health courses for managing stress, anxiety and depression.
Tania De Canio, Interim Manager at Hope Place, says "Hope Place offers excellent opportunities for both customers and staff in Slough. Having onsite access to the occupational therapy site will go a long way in enabling our staff to provide the expert care and support our customers need".
The final stages of the implementation of the service took place during lockdown restrictions due to the coronavirus pandemic.  Tania says: "we had to adapt our planned preparations during lockdown to ensure the service could be opened. Fortunately, we were able to conduct referral interviews and assessments over Zoom, and were even able to give new customers virtual tours of the building so they could become familiar with their new home, without breaking government guidelines."
"The safety and wellbeing of our customers is always our top priority. We have the Infection Prevention and Control lead from the local Clinical Commissioning Group visiting the service to give our team full training on PPE usage. We have also arranged for COVID-19 tests for our customers before they move in, to ensure we do everything we can to maintain a safe environment for people moving into their new homes."
Hope Place will welcome its first customers from Friday 12th June.
You can learn more about Look Ahead's mental health services here.
Share this page by email or social media