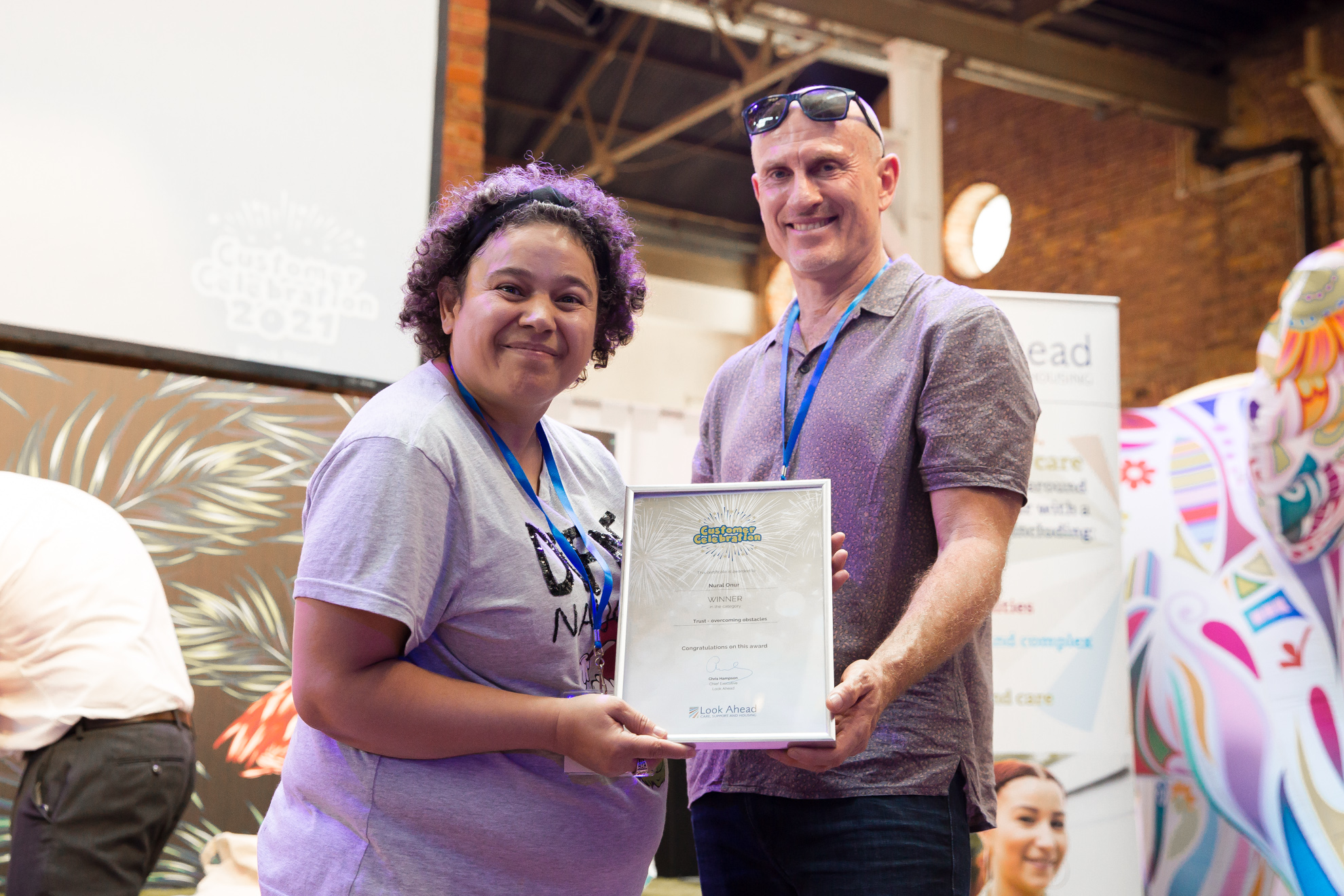 Background
Nural has been in and out of hospital for half her life, the last eight years of which had been spent in a secure unit, before coming to a Look Ahead service in east London.
She has learning disabilities, autism, schizoaffective disorder, emotionality unstable personality disorder and behaviours that challenge, as well as physical problems including diabetes and mobility issues.
Many of Nural's placements had broken down before and she had attempted to leave them.
Transition
Initially Nural had wanted to return to the familiarity of a hospital environment but by using a positive behaviour support framework, staff re-directed Nural, emphasising that she now had a new, safe home.
Nural also struggled with impatience, which triggered behaviours that challenge, but she was supported to use the calendar to plan and manage her activities.
Look Ahead staff worked in close partnership with mental health, occupational therapy and a dietician and Nural's overall health steadily improved.
Monthly visits were arranged to see family, while Nural was provided with a mobile phone, enabling her to call or send messages to family whenever she liked. In previous settings this had been restricted.
Person-centred support
Look Ahead staff support Nural to write her own shopping lists and make her own menu choices, and she has the flexibility to change her mind. This has resulted in Nural improving her diet, helping her to lose weight and get her diabetes back under control. The service has bought her a walking frame with a seat to enable her to go out more, with the ability to rest.
Progress
Nural's quality of life has improved on every measure. On coming to Look Ahead, Nural needed 2:1 support, but this has been reduced to 1:1.
Nural now attends college with a support worker, where she studies art and healthy cookery and enjoys socialising with friends.
She has also worked with staff to decorate her home, where she is very settled. Her placement with Look Ahead is the longest one she has ever had.
Happily, she has also taken her first ever holiday!
In 2021, Nural was nominated for Look Ahead's customer award and won it. She is pictured at our customer celebration, receiving her award from Look Ahead's CEO, Chris Hampson.
Share this page by email or social media