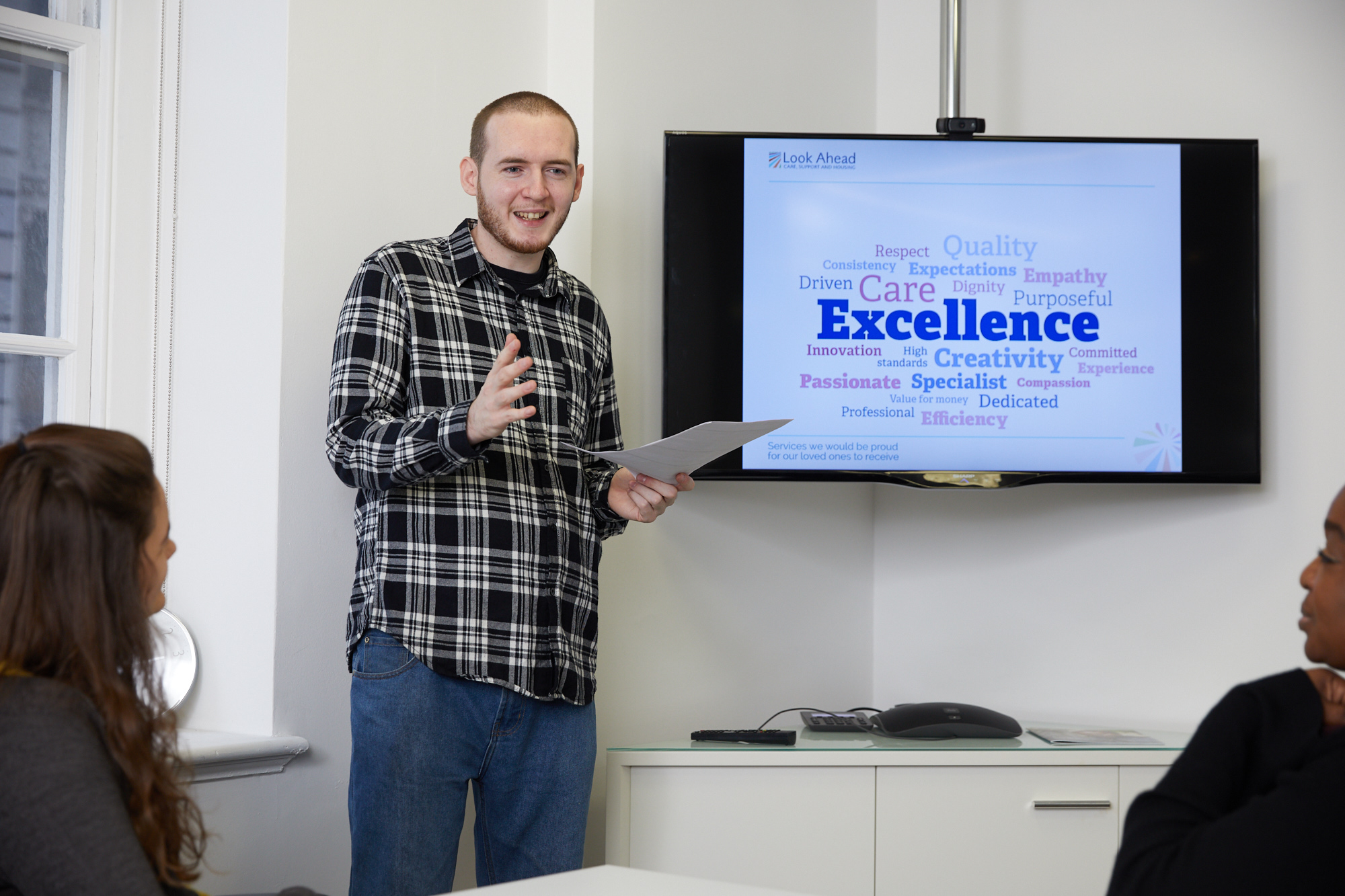 As an organisation that supports people with a broad range of mental health needs, I rarely go a day without talking about or hearing the words 'mental health'. My operational colleagues invest huge amounts of time and effort into making sure that we do everything we can to create an environment for our customers that promotes positive mental health and wellbeing.
Working with people with support needs is an incredibly important yet often challenging job. Whilst staff across our 120 services spend each and every day supporting our customers' wellbeing, the nature of working in support means that it can at times have a potentially negative effect on the wellbeing of our staff.
Our staff are committed to supporting their customers to achieve their goals and that means that if an individual experiences a setback, it can be stressful or upsetting for everyone involved in supporting that person. When you spend every day at work, concentrating on another person's mental health it can sometimes be easy to take your own for granted.
That is why one of the most important things that I can do as Look Ahead's Director of People, is to ensure we build a workplace culture where our staff are encouraged to think and talk about their own wellbeing and that if they are struggling with stress or anything else, they have access to the support they need when they need it. Every member of staff at Look Ahead has access to an employee helpline which they can contact if they would like professional, external advice as well as the option to speak to their managers about any work-related query or issue they may have.
Unfortunately, the nature of working with vulnerable people means that sometimes incidents are part of what our staff have to face.  We know these can often be very emotionally taxing for the staff member or members involved. Whilst occurrences such as these are thankfully relatively rare,  it is vital that we offer our staff the support and the opportunity to work through the emotions and potential mental health implications that these incidents can sometimes lead to if left unaddressed.
To make sure that our staff receive the support they need, we provide a service where any staff member (and their team), who has experienced a traumatic incident can access professional structured support through a specialist external organisation.
Sometimes, the nature of the work we do can means that staff can be reluctant to voice concerns or difficulties with their own mental wellbeing as they may not feel as 'real' or important as the mental health needs of the people we support. Each and every one of us has mental health and we all, customers and staff, need to be encouraged and supported to speak up and have those conversations.
Our Experts by Experience programme supports this through customers and staff with lived experience sharing their insight and expertise through training other staff members. Hundreds of our staff members received this training over the last year, with mental health awareness, one of our most subscribed topics. We know our services are better because of this.
At Look Ahead, we are passionate about creating a work environment where staff at all levels feel able to be open about their own mental health and wellbeing, and that when things may be difficult, we have the right support and work practices in place to ensure our staff can look after their own wellbeing just as much as our customers. Our new staff wellbeing programme, which will launch early in 2018, will develop and build on this further.
That's why we're proud to be supporting World Mental Health Day's 2017 theme of mental health in the workplace and proud to be getting our own conversations on this crucial topic started.
Share this page by email or social media